Every year, Stevenson faculty, staff and students celebrate the traditions and history of the university during Stevenson University Founder's Day.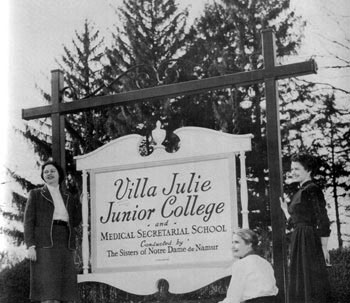 Founder's Day takes place every Oct. 1. This is the 71st year that Stevenson University, formerly known as Villa Julie College, has accepted students. The day is meant to celebrate the early years of the university, the traditions held, and the history of how Stevenson came to be.
The school has changed dramatically since it was founded it 1947. When Villa Julie first opened, it was a traditional Roman Catholic all-women's college. In 2008, the school rebranded itself to "Stevenson University." The university is now co-educational, and offers both bachelors and masters programs, residential housing and Division III athletics.
FOUNDER'S DAY ACTIVITIES
Founder's Day activities will begin with a church service at 9:30 a.m. in the chapel at the Villa Julie Residence next to the Stevenson University Greenspring campus.
Following the service is the Founder's Day Tea, which will be held in Carmel Hall in the Villa Julie Residence at 10 a.m.
During the tea, Cheryl Wilson, dean of the School of Humanities and Social Sciences, will give a presentation titled "Dangerous Libations: Tea Culture in Nineteenth-Century Britain." The presentation will be accompanied by harp music performed by Jared Denhard, adjunct instructor of music. The event itself is traditional and dates back to Stevenson's earliest roots.
Pop-up lunches will be served throughout the day on all three campuses and will include different types of food.
Glenn Johnson, chair of history and university archivist, will speak at 1 p.m. in the Greenspring library about Stevenson's heritage. He will talk about how the names of Owings Mills and Villa Julie relate to certain individuals in the surrounding area.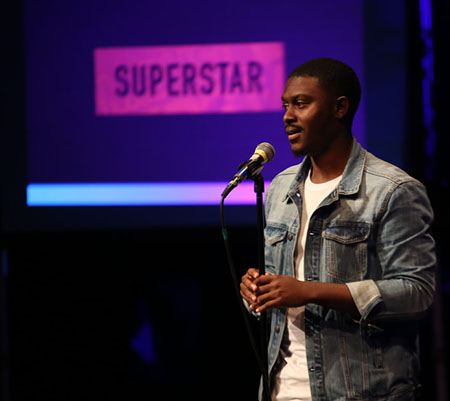 The day will conclude with the Founder's Day Talent Show, which takes place at the Greenspring Inscape Theatre at 7 p.m.
Each year, students audition for the talent show with various acts, including unique skills, different styles of music, dancing, and much more. In previous years, a legitimate company produced the talent show. The winners were selected by audience participation, in which they voted for their favorite performer via a mobile app. This year, Stevenson is in charge of the production of the event.

"Last year we had a company come, and they took care of most of the lighting and work," said Joey Byrd, president of MAP. "We're using Stevenson tech crews and theater and film majors more. It's similar [to last year's show] with a little bit of a twist."
Each of the Founder's Day events celebrate Stevenson's history. However, it is up to the students to discover what Founder's Day means to them.
"I definitely think that the students now are looking for this history," said Sarah Ballesteros, former administrative coordinator at Stevenson University. "What is it about Stevenson that brought you here, and what is going to keep [you] here?"
Founder's Day is also important to more than just the staff and students. "We have alumni come back just for the tea," added Ballesteros. "It was special to them 40 years ago, and it's going to be special to them for 40 years to come."
Stevenson University Founder's Day was first established on Oct. 1, 2007. Since then, Founder's Day has helped the university understand its roots, and how each moment is a historic part of the Stevenson University legacy.