Stevenson University and the Owings Mills area have various Halloween and fall activities for students to attend and enjoy.

MAP FIELD OF SCREAMS TRIP
Stevenson University's Mustangs Activities and Programming (MAP) is offering students a trip to Field of Screams, the #1 haunted attraction in America, which is located in Pennsylvania, according to the Field of Screams website. The trip will be on the night of Oct. 27.
MAP program director, Cassie Myers, said that tickets went on sale Oct. 14 in the Rock and Greenzone. The $15 ticket includes transportation to and from Field of Screams, two 30-minute walking trails through the woods, and admission to the Slaughter Factory Haunted House. The bus will leave Stevenson's campus at 5:20 p.m. and arrive at Field of Screams at 6:15 p.m. Departure from Field of Screams will be at 8:45 p.m. and students will arrive back on campus by 9:45 p.m., according to Myers.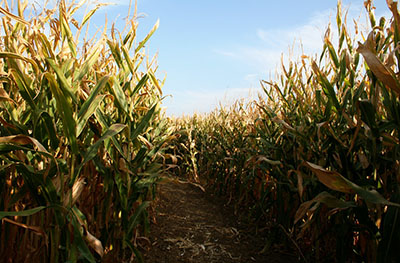 MAP CANDY BUFFET
The MAP candy buffet is scheduled for Oct. 31 at 5:30 p.m. in the lobby of Rockland. MAP program director Cassie Harris said that MAP will supply Stevenson students with miniature Halloween-themed baskets to fill with their favorite candy. MAP will provide an assorted candy selection for students to choose from.

RODGER'S FARM
Rodger's Farm offers an animal farm, hayride, corn maze, and more, located about seven miles from the Stevenson University Owings Mills campus. Rodger's Farm charges a $10 entry fee for adults, according to its website. This fee includes admission to see the farm animals, ride on the hayride, and participate in the miles of corn maze trails. Each year the theme of the corn maze changes, and this year the maze's theme is "Emojis."
Rodger's Farm also has a pumpkin patch where pumpkins are available for selection and purchase. The farm is open Fridays from noon- 6 p.m. and Saturdays and Sundays from 10 a.m. -6 p.m., according to the website.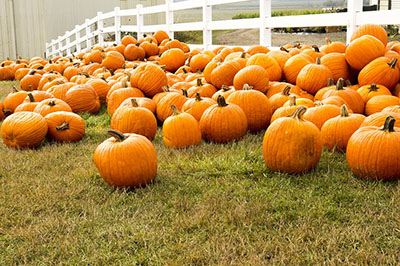 THE NEVERMORE HAUNT
The Nevermore Haunt is a haunted house with a theme of historic Baltimore, scaring people with drowned sailors, tortured factory workers, and fictional creatures that do not fit the Baltimore theme. The Nevermore Haunt is located about 30 minutes away from campus in Baltimore.

The haunt has Isaac's Maleficent Sideshow for those waiting in the line to enter the haunted house. This show changes depending on the night but can include sword swallowing, fortune telling, and magic, according to the website. At the location, there is an on-site bar and concession stand. According to the website, the bar serves local craft beers. The haunt is open Thursday through Sunday; on Thursdays and Sundays the cost is $22; on Fridays the cost is $25; and on Saturdays and Halloween the cost is $30, according to the website.
WEBER'S FARM-BARNYARD FUN
Weber's Farm offers a selection of farm-fresh produce, a hayride, a hillside slide, a tractor ride, duck races, and various farm animals, according to its website. On weekends there is live music, food trucks, caramel apples, and fresh apple cider and donuts. According to the website, the farm is open daily from 9 a.m.-7 p.m., with admission prices $7 on weekdays and $9 on weekends.