This year's spring break looks a little bit different at Stevenson University. In an effort to encourage social distancing and slow the spread of COVID-19 among students, the university has dispersed spring break into multiple planned break days throughout the spring semester.
Stevenson is among more than 600 universities across the U.S. to initiate break days in lieu of spring break vacation. In fact, according to new research from the College Crisis Initiative at Davidson College, about 60 percent of colleges have done away with spring break this year. Many campuses are instead offering smaller, shorter breaks or wellness days.
To make the most of these days, students should try to plan out their workloads and assignments so that they can actually take a break instead of using it as an extra workday. This can be hard considering a lot of the break days fall in the middle of the week and some professors still decide to make work due on these days, but working ahead and getting work done prior to the due date can help ease or eliminate the amount of work students have to complete on that day. "Burnout," or increased stress to the point of exhaustion, has become more prevalent with the transition to online classes for many students.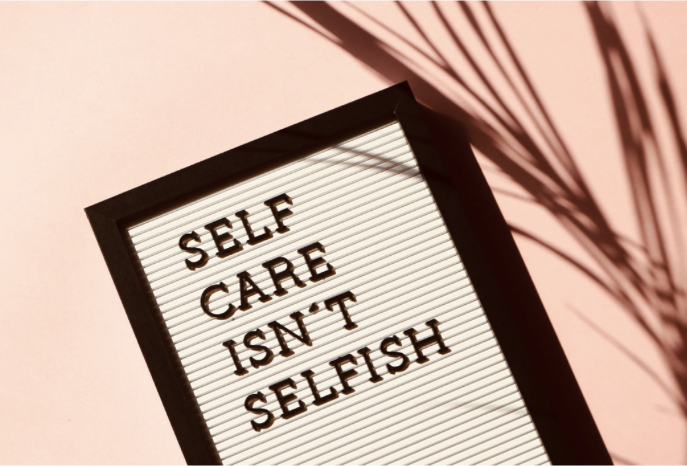 For students still hesitant to go out in a pandemic, consider a personal care day. Do a facemask, get your favorite meal, turn on Netflix, and relax. As a busy college student, it can be easy to stay in work mode, even when a break is desperately needed. For Stevenson students living on campus with a meal plan, many nearby restaurants surrounding Stevenson accept Flex Dollars, such as Qdoba and Dunkin' Donuts.
Stevenson Cyber Security sophomore Sarah Negrette explained that she makes sure to clear her schedule that day in order to focus on self-care in particular. "During the week, sometimes I forget to relax or do my usual routine," she said. "The self-care day allows me to catch up on some things like cleaning my room watching a new movie, or even painting something new."
For those looking to go out and get some air, the Owings Mills and Baltimore area has plenty of hidden gems for students to explore. One of these attractions is West 36 Street in Hampden, Baltimore. Only a 26-minute drive away, the street is filled with cafes, art shops, boutiques, and thrift stores to explore. According to a Baltimore Business Journal article released in July 2020, "through the Hampden Village Merchants Association, businesses are working together to support one another" in the West 36 Street surrounding area. The safety of the customers in the district has always been key.
A little closer to campus, students can enjoy a multitude of restaurants and shops at Owings Mills Metro Centre. Cafes like Suya Spot and Kung Fu Tea offer niche dining and drinking experiences. Honey House is also a popular shop in the area that offers all honey-based products, such as candles, lollipops, body scrubs, kinds of butter, and more.
Stevenson doctoral candidate Josh Brock emphasized the importance of taking one's time to get centered in the midst of the pandemic. "I like to take about five to ten minutes each day to just kind of put myself in a place that I'm relaxed. I like to listen to Jon Kabat-Zin, who is an awesome mindfulness [instructor]; you can find him on YouTube." This semester's break days offer extra time in the middle of an otherwise busy week during which students can focus solely on their own wellbeing and mental health. Taking time to regroup can be really crucial for stressed-out students. And learning to cope with stress can be achieved in the very near future as Stevenson's Active Minds and Psychology clubs have collaborated to host "Stress Less Week" at the end of April, wherein students can participate in a host of workshops and activities centered on "lessening one's stress."
Whatever students choose to do on their next break day, it is important to actually take a break. The key to productivity is a balance between work and rest so students should take advantage of the small breaks given until the schedule returns to normal for next semester. For a list of all Break Days, visit here.