By: Grant DeVivo
Club softball could soon be making its much-anticipated return to campus.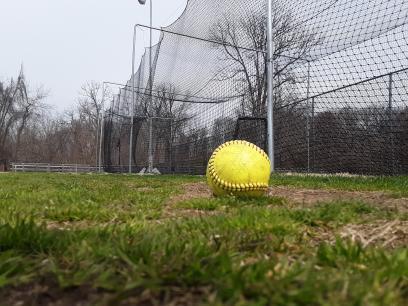 Students have begun the process of reviving the club softball team. The idea was spurred up by Tabytha McLaughlin, a first-year student who came to Stevenson University with the hope of playing in the more relaxed atmosphere of a club sport. Upon arrival at the campus, she was disappointed to learn that the team was not currently active.
"I said 'Ok, I'll go down to Stevenson and play some club softball,'" said McLaughlin, who also mentioned that club softball was advertised on the university website even though the team was inactive. "Then I got down here, and I was like 'Oh, they do not have club softball."
McLaughlin took matters into her own hands and took steps towards bringing the team back. She collaborated with Matt Grimm, Director of Club Sports, to re-start the team.
The process began with flyers around campus. Once they had students committed to playing, they passed out and collected the paperwork necessary to participate.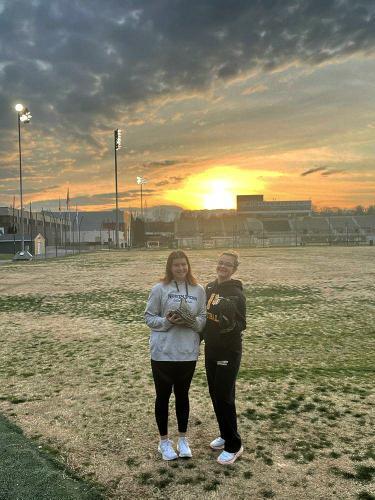 Their efforts paid off as they were able to recruit 16 players. One of the players that signed up was first-year student and catcher Karly Dizzine.
"I grew up around softball," said Dizzine who started playing when she was only about seven. "I got in that routine: school, practice, homework, and sleep." After playing for so many years, she said she "didn't know what to do," without practice and games.
"I want that (student-athlete) routine back," Dizzine said. "I want to be sore. I want to walk around with bruises. I want 'oh, I know her' and 'oh yeah, I play ball with her!' I want that back."
Joi Langston is another player McLaughlin recruited. The New Jersey native who is another first-year student also has a lot of experience with five years under her belt primarily as an outfielder.
"I just never felt this type of energy and excitement (as) when I'm out there on the field," Langston said. "I just fell in love with it. (Stevenson Club Softball) would restore that love again."
Club sports are meant to let students fully embrace their sport in a relaxed and fun environment, all for the love of the game. It would be no different for Stevenson's Club Softball team.
Many players also see club softball as a direct shot at playing and acknowledge that it is extremely difficult to make an impact on varsity softball as a walk-on.
"The varsity team has thirty-something people," McLaughlin said about the expansive varsity roster. "They're not going to take a lot of walk-ons. So, what are those people (who still want to play) going to do? They can come and play on the club team."
The team has already begun some conditioning and practice. "We did a practice with the team in February that got everyone's attention going and made bonds with the soon-to-be team," said Dizzine, emphasizing the importance of team-bonding.
"Nobody knows anybody from a can of paint," added Langston about bonding on this team. "You have to do stuff corporately as a team to bond and get to know each other and build a trust."
Club softball would rise amongst other club sports including men's ice hockey and the dance team. However, the players are very excited about the thought of standing alongside their brother stick-and-ball sport in club baseball.
When asked about the thought of seeing club softball and baseball in action at the same time, the players did not hold back their excitement.
"That would be so cool! That would be a dynamic aim," Langston said with enthusiasm.
"I feel like maybe we could get that bond of baseball and softball working together and doing something fun to meet new people," Dizzine said encouragingly.
There is no timetable for the revival of the club softball team, though Matt Grimm is optimistic that a coach will be hired sometime this spring semester and that the team will be made official sometime next year.
"I think as far as like being fully in a league, next year is a more realistic timeline," Grimm stated.
In the end, all the players want to do is go out and play softball again. "It would be great just having that alternative after a long day of school and being able to go out and play with the team," said McLaughlin.
Students interested in club softball are encouraged to contact both McLaughlin ([email protected]) and Matt Grimm ([email protected]) for further details and information regarding joining the team.