EDITOR WANTED
The Villager is looking for an editor-in-chief to lead multimedia student news publication for 2023-24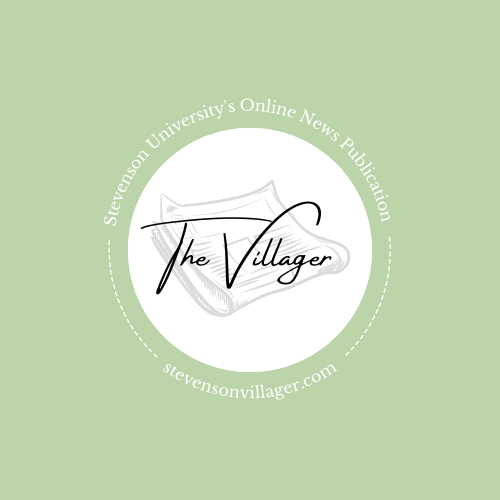 Would you like to lead the Villager into a new era?
Would you like to empower student voice on campus through written stories, photos, video and podcasts?
Would you like to learn more about journalism and mass communications while also serving the campus and working with your peers?
Do we have a deal for you.
The Stevenson Villager is accepting applications for the editor-in-chief position for the 2023-24 academic year. The application deadline is April 14.
Any full-time Stevenson student is eligible to apply. 
This is an unpaid position, but it may include paid travel, registration and lodging at a national journalism training program in July or a conference in October, depending on the candidate's schedule. If you would like to earn credit while serving as the editor, that is possible. We will discuss that when we select the editor.
JOB DESCRIPTION
The Editor-in-Chief is in charge of all content for the Stevenson Villager online at stevensonvillager.com. 
The editor is the chief spokesperson for the news organization and the primary representative in the campus community. The editor addresses complaints, and deals with all outside agencies and individuals when they interact with the news department. 
The editor-in-chief is selected by the Villager adviser, who will be assisted by the current editor-in-chief and with another faculty member during the application and interview process.
EIC Qualities:
No previous experience is required, but a portfolio of written work is required for an interview. Management experience or a media internship experience will be a plus.
The editor must also be an excellent verbal and written communicator, someone able to articulate the mission and vision of The Villager to both internal and external stakeholders, interest groups, and/or convention participants. 
In addition, the editor is someone who is well read and curious about what is happening at Stevenson and in society at large.
EIC Responsibilities:
Selects other editors and managers, and makes final decisions concerning personnel matters dealing with the news department.
With the Villager adviser, conducts editorial staff meetings.
Works closely with section editors (news, sports, features) to help each of them perform their jobs to the best of their abilities.
Works with multimedia editor, photo editor and the on-camera reporter to develop digital content for the Villager.
Works with the Villager marketing manager to promote Villager content to diverse audiences.
Either writes or edits a weekly submitted opinion piece that addresses an issue of concern for the Stevenson community. Opinion pieces should meet the same rigorous reporting standards that all Villager content must meet.
Meets regularly with Stevie TV, WildStang Radio and Greenspring Review managers to discuss collaboration and content sharing.
In consultation with the editorial staff, has final say on any aspect of news content or design.
Oversees digital edition, assists in completion of any aspect of editorial production that requires attention and does "final reads" on stories and digital content.
Leads all inquiry boards investigating allegations of misconduct on staff.
The Villager considers all candidates without regard to ethnicity, religion, gender, national origin, age, marital status, sexual orientation, ancestry, medical condition, family care status, pregnancy or physical disability.
Interested students should send to Adviser Jeff Browne ([email protected]):
a professional one-page resumè
a one-page cover letter addressing the EIC qualities and responsibilities above
a list of at least two on-campus references (with titles and email addresses) and
a portfolio of five pieces that reflect your best work in writing, journalism, communication, broadcast or other related fields.

An online portfolio site works best, but it could also be a link to a Folder on Google Drive or OneDrive.
The deadline for applications is Friday, April 14. We will conduct a 30-minute interview with each candidate the week of April 17-21.
Donate to Stevenson Villager
Your donation will support the student journalists of Stevenson University. Your contribution will allow us to purchase equipment and cover our annual website hosting costs.