The Baltimore Museum of Art (BMA) is free entertainment for those looking for a new place to visit. Visitors are greeted by the friendly staff upon arrival. Those who arrive before the museum is open can tour the self-guided sculpture garden.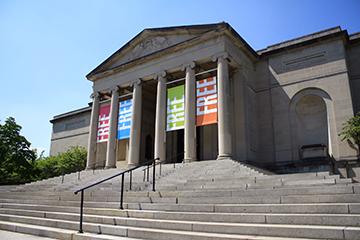 With a group of 10 or more, visitors can sign up for a group tour, which must be booked six weeks in advance. Visitors also have the option to do self- guided tours in small groups or by themselves.
There are three floors of exhibits at the BMA. The Come Collection in the Contemporary Art exhibit is especially kid-friendly. There are interactive sections such as building your own artwork with magnets or clear blocks that contain everyday items. There are also books to inform children about the artwork through terminology that is on their reading levels.
Exhibits currently available are Contemporary Art, Modern Art, American Art, English Sporting Art, European Art, African Art and two special exhibitions.
Visitors can stop and eat at Gertrude's, a restaurant conveniently located in the BMA for lunch or dinner. This cozy café overlooks the Sculpture Garden so visitors can still appreciate art while eating.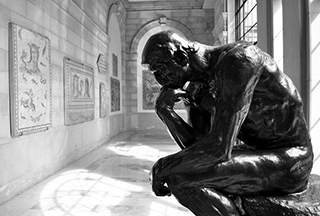 Located on Art Museum Drive in Baltimore, Md., the Baltimore Museum of Art is open Wednesdays and Thursdays from 10 a.m. to 5 p.m., and Saturday and Sunday from 11 a.m. to 6 p.m. Admission is free for all guests, and although visitors may have to pay to park, 30 minutes of free parking for visitors is available. If the visitors park between 6 a.m. and 5 p.m., the cost will be $7 and if between 5 p.m. and 12 a.m., parking will be $5.
The Baltimore Museum of Art is an enjoyable site for people of different ages and tastes in art. It provides a diverse collection of interesting pieces free of cost. People can visit their website to plan their visit and see which exhibits are on currently on display.