Chip cards safer than swiping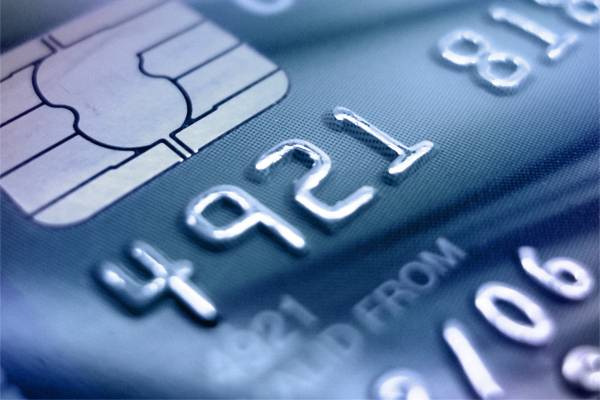 Amid the increasing rates of scams and counterfeit card fraud in the United States, card issuers like MasterCard and Visa are migrating to EMV technology to better protect consumers against fraud. EMV – which stands for Europay, MasterCard, and Visa – is the new standard in technology for both credit and debit cards. In the transition to this EMV technology, you may also hear these credit cards being referred to as smart cards or chip cards.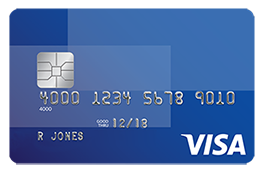 "These new and improved cards are being deployed to improve payment security, making it more difficult for fraudsters to successfully counterfeit cards," said Julie Conroy, research director for retail banking at Aite Group, a financial industry research company. "It's an important step forward."
So what exactly is the new EMV technology? At a glance it's just a small, metallic square on the face of the card. That metallic square is actually a computer chip, and it's what sets these new cards apart. Traditional credit cards used a black magnetic strip which contained private, permanent data. As fraudsters have become smarter with their tricks and scams, though, the security of the magnetic strip has been questioned.
"If someone copies a magnetic strip, they can easily replicate that data over and over again because it doesn't change," explained Dave Witts, president of U.S. payment systems for Creditcall, an EMV software developer.
Unlike traditional credit cards, users no longer have to swipe the magnetic strip. Chip cards are read in a different way.
"Instead of going to a register and swiping your card, you are going to do what is called 'card dipping' instead, which means inserting your card into a slot and waiting for it to process," Conroy said. Every time an EMV card is used for payment, the EMV chip creates a unique transaction code that
cannot be used again. So, if someone stole the EMV information from one specific point of sale, card duplication would never work "because the stolen transaction number created in that instance wouldn't be usable again and the card would just get denied," Witts said.
While this payment method is definitely more secure, first-timers will find that the process is not as quick as swiping the magnetic strip. When an EMV card is dipped, data flows between the chip and the issuing bank to verify the card's legitimacy and create the unique transaction data, which takes a few seconds longer. The additional few seconds are a worthy sacrifice for the comfort of knowing it will be much more difficult for fraudsters to counterfeit a card, though. Ultimately, the transition to EMV cards means greater protection against fraud.
The United States is actually not the first country to introduce EMV cards. EMVCo reports that, as of 2009, there were more than 944 million EMV chip-based payment cards in use worldwide – virtually all of them outside the United States. Europe in particular has embraced these cards. In fact, due to the success of EMV technology in Europe, the European Payments Council (EPC) recently announced that it's considering a ban on magnetic strip cards within the next couple of years. Experts hope these new cards can replicate that success here in the United States.
Leave a Comment
Donate to Stevenson Villager
Your donation will support the student journalists of Stevenson University. Your contribution will allow us to purchase equipment and cover our annual website hosting costs.