Spotlight: Sarah Young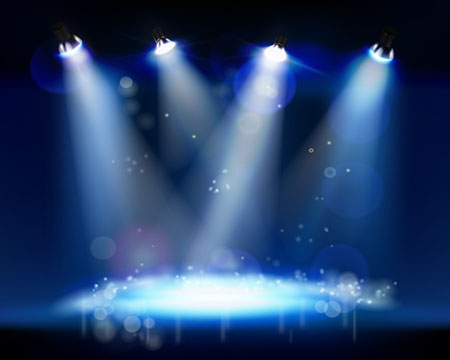 Her voice immediately grasps the attention of a room with a single note. Her appearances on SU TV, songs at karaoke nights, and performance at the Founders' Day Talent Show have made her well known around the Stevenson University campus. As a sophomore, Sarah Young has quickly become an asset to All Natural A Capella, an organization on campus formerly known as the Sounds of Stevenson Glee Club, by rising to the occasion of their need for a music director.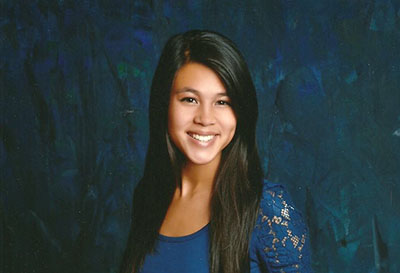 Sarah was elected to the position of director in the fall semester when the decision was made that someone in an executive position would be in charge of arranging and leading all rehearsals. Sarah, who had only been a member of All Natural for three semesters, showed her ability to lead a rehearsal when she presented the group with a "Shut Up and Dance" and "Want to Want Me" mash-up. Since then, with the help of Andrew Keenan, she has arranged five songs and taught the group eight in the span of two months. With her help, the group has now found their sound and has performed at Accepted Students' Day, Open Houses, and other club events on campus with a full set list.
Sarah's love for music began by the time she could read. She sang in her church choir, and by the time she was in elementary school, she was able to read music and play the piano. With encouragement from her mother who helped her, Sarah was able to take her training and put it forward into All Natural.
During a typical week, Sarah spends between 10 and 12 hours arranging music, leading rehearsals, and contributing to executive board meetings for the organization. The dedication behind all of the work is evident in the sound of the club, which has improved and grown throughout the semester, as Sarah explains:
"[All Natural] is definitely something I look forward to every week, and I like where we are now. I like how much we've improved, but I also see improvement in every member individually. It's nice to see that because not every member sees what I see, or listens to what I listen to."
Though heavily involved with the club, Sarah also maintains academic success. She has been named to the Dean's List, maintained a 3.5 GPA, and is currently taking 17 credits. As an accounting major, the workload is time-consuming. She is uncertain about what direction she wants to go in her career, but believes that All Natural has prepared her to be a leader outside of Stevenson:
"Being music director has helped me grow a lot as a leader, and I'll be able to take these skills and apply them in the workplace. I don't know what I want to do when I graduate, but I can feel myself growing in leadership."
Sarah will be music director up until she graduates, when she hopes to join another a capella group, just one that she is not leading. After all, she's going to deserve a break.
Leave a Comment
Donate to Stevenson Villager
Your donation will support the student journalists of Stevenson University. Your contribution will allow us to purchase equipment and cover our annual website hosting costs.