Spotlight: Michael Query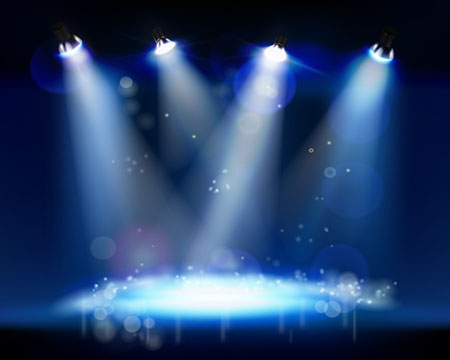 One thing that's common among all collegiate programs is the importance of strength and conditioning. It's part of the reason why programs like the University of Alabama's football team have won four of the last seven national championships.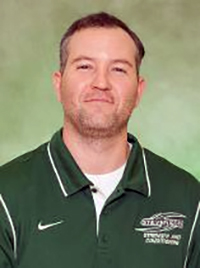 Strength and conditioning has been the backbone to sports programs, particularly at Stevenson University. Student athletes and coaches alike praise the university's strength and conditioning coordinator, Michael Query, a Virginia Tech graduate whose specialized strength and conditioning program changed the athletic culture at Stevenson.
Query joined the Mustangs in January of 2015 and immediately made an impact on the sports programs. He works with student-athletes and focuses on physical and mental player improvement. His combination of speed, plyometric, and strength training has not only developed athletes for their sport, but also for life beyond athletics.
Prior to coming to Stevenson, Query received his undergraduate degree at Virginia Tech and his master's degree at Appalachian State University (ASU). During his time at ASU, he had the opportunity to work with the football program, where at the time the program was coming off three straight national championships.
"It was an awesome experience to see success at a Division I program and to see how hard they worked day to day," said Query. "The kind of environment they worked in was awesome, and I received valuable information from my time there."
Since joining the Mustangs, he has worked with athletes including Razonte Dunn and Andrew Wysocki, both former football players who are preparing for a professional football career upon graduating.
"I can't thank Q (Query) enough," said Wysocki. "Not only has he helped me during in-season and off, but I've now finished my college career and he's been helping me train and get ready for the combines. If I get signed to a NFL or CFL team, he's a big reason why that would happen."
According to the NCAA manual, coaches are limited to a certain amount of hours they can spend with student athletes. Query takes full advantage of the time spent with student-athletes, particularly in the off-season where he leads and monitors workouts. His workout program phases are specifically designed for student athletes, preparing them for their seasons.
Recently Query received the Student-Athlete Advisory Committee (SAAC) staff appreciation award at the 2016 Stevenson athletics banquet. It is his first honor as a strength and conditioning coordinator at Stevenson.
Query is proud of what he and the student athletes have accomplished during his time here so far. He hopes to continue to help build performance on the field as he works with the coaches and athletes pursuing conference and national championships.
Leave a Comment
Donate to Stevenson Villager
Your donation will support the student journalists of Stevenson University. Your contribution will allow us to purchase equipment and cover our annual website hosting costs.