Following two community forums in December 2015 and April 2016 that sparked concerns about diversity and inclusion on campus, Stevenson University hired a new associate vice president of multicultural experience in August 2016.  Natalie Gillard joined the Office of Student Activities in the new position.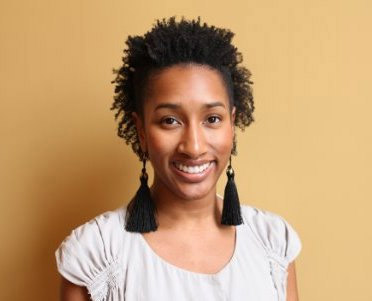 Thirty-eight percent of freshman students identified as people of color this fall semester, and according to Kipp Colvin, assistant vice president of student activities, "Natalie is the right person for the job. She lives this work, she breathes it, she is immersed in this kind of platform."
Gillard previously worked as the director of student leadership and diversity for four years at Notre Dame of Maryland University, where she also served on the President's Council on Diversity to advance inclusion on campus.
THE NEED FOR PASSION
Although Gillard's responsibilities at her previous career differed from what she will be doing at Stevenson, the two positions have one thing in common: when people see the term "Multicultural" in an event title, hardly anyone rushes to know more.
Gillard points out a contrasting event that does get people excited – football.
"Why is it that if people have no affiliation with football, that they feel so much ease and comfort going to the stadium and cheering the team on?" she asked. One word: passion. "Is the Stevenson community passionate about diversity like they are about athletics?"
This year Stevenson made a concerted effort to publish the university's diversity statement across campus, acknowledging its importance.
"We are in a critical time in history where race is pivotal," Gillard said, "but all aspects of diversity are important."
Topics of racial injustice have been discussed more frequently at universities everywhere. Gillard said that "getting students engaged in unique and different ways, regardless of their background" can help those who feel threatened in conversation, particularly those "who are routinely absent" when race is brought up.
It is not a surprise that racism sparks uncomfortable conversation. However, Gillard thinks those conversations can help everyone, and she plans to engage students in programs that are enjoyable and educational, while bridging the gap between cultures at Stevenson.