Stevenson University has a new leader of one of the most stressful jobs on campus.
Mark Long was named the new director of security starting August 14, 2016, taking over the position from former director Tim Ostendarp who retired.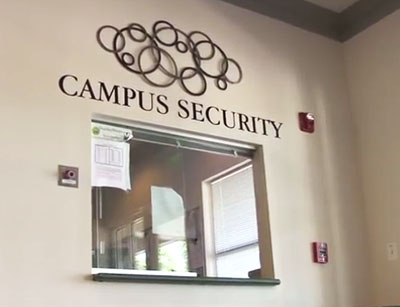 Long's career has been filled with public service both as a Maryland State Trooper, for which he served 22 years, and with John Hopkins University as the head of the Investigation Department at the Homewood campus for over six years.
He was hired by Stevenson University in December 2015 as a patrol officer, working mostly weekends from 3-11 p.m.
Since starting at Stevenson, Long's favorite part about being on campus is the atmosphere. He said, "It is a wonderful atmosphere in which to work. Everyone from the president down to the newest freshman have been extremely welcoming and friendly, and they made my transition from Hopkins to Stevenson very smooth."
Long also plans to keep moving Stevenson's security force forward with the security model Ostendarp implemented over the past few years.  Long explained that with "the wonderful technology" and "seasoned and knowledgeable officers," he does not plan on changing the program, but will address problems that may occur in the future.
Stevenson University's campus security patrols all three campuses 24 hours a day, seven days a week. The force includes current and retired law enforcement officers, firefighters and Emergency Medical Technicians (EMTs). Long plans on having at least one firefighter/EMT on every shift to handle health-related calls.
Security's base of operations is located in the Ratcliffe Center in the front of the building. They are also accessible by phone (443)-352-4500 or website.