The new founding dean and chief administrator of nursing in Stevenson University's Sandra R. Berman School of Nursing and Health Professions is eager to take on her new role.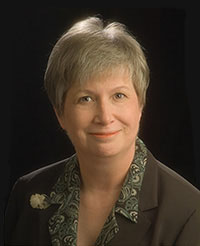 With solid experience in the world of academia, Dr. Jeanne M. Geiger-Brown believes she is more than ready to guide the school in the direction needed for its success.
Geiger-Brown has been actively involved in faculty work as an associate professor of nursing at the University of Maryland's School of Nursing, and she has also served in several assistant dean capacities at other universities.
The new dean has also conducted research on improving working conditions and health for those in the nursing occupation, in particular the harmful outcomes of occupational sleep deficiency.
These experiences will contribute to her administrative competence, according to a Stevenson University press release.
One of Geiger-Brown's main goals for the School of Nursing and Health Professions is to strengthen academic support programs for health profession students. She welcomes students to suggest new ideas for educational assistance and academic success in addition to her plans.
Current nursing students have offered ideas about what they believe would be beneficial to their learning experience. Sophomore nursing major Sarah Seen, for instance, suggested that an open laboratory for student use would be very helpful for exam preparations.
Additionally, sophomore nursing major Juli Burnett proposed that an "anatomical library" be available for hands-on material and exam review.
Geiger-Brown admires the diversity of academic majors and minors offered at Stevenson University.
"Coming from an academic medical center, it was mostly professional schools and graduate programs in the medical fields," she said. She is excited to be a part of such a "rich environment…with terrific students and faculty."