Jewish faith observes Yom Kippur
As the university approaches its first-ever fall break, those of the Jewish community are preparing a day-long reflection of their sins from the past year. Yom Kippur is the "Day of Atonement" for those of the Jewish faith. The holiday is often referred to as the "Sabbath of Sabbaths."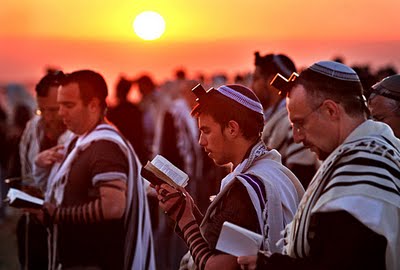 This year's reflection time begins at sundown on Oct. 11 and goes until sundown on Oct. 12. Those who are not familiar with Judaism often do not think about why there is a holiday in the middle of the week. However, according to Rachel Rudo, president of the Jewish Student Association (JSA) at Stevenson University, "[Yom Kippur] is the holiest day of the year for Jewish people."
CELEBRATING THE HOLIDAY
Yom Kippur focuses on reflection of the sins that may have been committed by a believer, and the repentance for those sins. Work is avoided in order to focus on the repentance of the day. Some followers of Judaism will spend the day at their synagogue focusing on demonstrating their remorse and making amends.
Many of those in the Jewish faith also participate in a fast, or refrain from eating and drinking, during the day from sundown to sundown. Fasting is a Yom Kippur tradition that is believed to cleanse the body and spirit.
Stevenson University honors the tradition of Yom Kippur each year by closing the university if the holiday falls on a weekday.
Leave a Comment
Donate to Stevenson Villager
Your donation will support the student journalists of Stevenson University. Your contribution will allow us to purchase equipment and cover our annual website hosting costs.