Not all heroes wear capes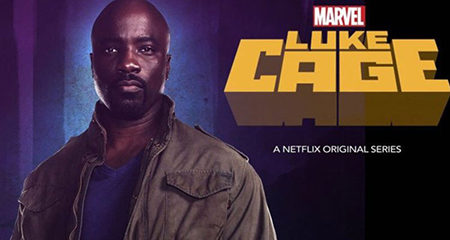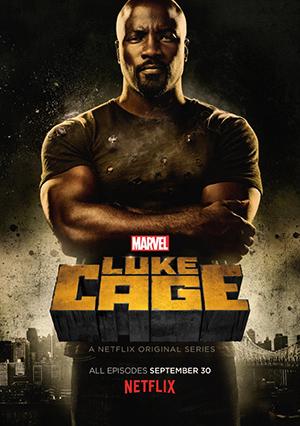 "Luke Cage" is another solid entry in Netflix's Marvel line-up that is driven by solid performances, execution and style. There are a lot of references to the Marvel Cinematic Universe, such as the mention of the Battle of New York from "The Avengers" but there are also cultural references including ones to Malcolm X and Black Lives Matter. The 13-episode series starts a little slowly but gets more interesting as Luke Cage (Mike Colter) starts to become a superhero; however, the show then gets a little less interesting after the halfway mark.
At the start of the series, Cage is working as a sweeper at Pop's Barbershop and a dishwasher at a nightclub run by Cornell Cottonmouth (Mahershala Ali), the antagonist of the series. Cage wants to be left alone with his powers until an employee at the barbershop tries to strike at Cottonmouth's empire. It is the final straw for Cage when Cottonmouth sends his men to Pop's and realizes that if he does not stand up against Cottonmouth, no one else will.
Along his journey, Cage meets Misty Knight (Simone Missick), an NYPD detective who gets dragged into Cage's feud when Cottonmouth tries to kill her partner, Scarfe (Frank Whaley). Knight and Cage have fantastic chemistry even though she is often placed in the background. But she still becomes the foil to Cage's character as Missick's performance makes Knight an appealing character. Viewers root for her to do the right thing. Rosario Dawson also returns as Clair Temple from the other Marvel Netflix shows, solidifying her role as the connection between all of the heroes of the Netflix empire.
Mike Colter reprises his role as Luke Cage, as he previously showed up as a supporting character in Marvel's "Jessica Jones." Cage is a man who has the same superpowers as the Hulk, except he's not as big; Cage's strength is limitless and nothing can penetrate his skin, until the Judas bullets appear. What differentiates him from any of the Avengers, and what makes him unique, is that he is not using his superpowers for the greater good of the people of Harlem, the neighborhood where Cage currently resides.
Furthermore, Cottonmouth and his politician cousin, Mariah Dillard (Alfre Woodard), who helps him pull some strings, make the plot of the 13 episodes uneven despite how they add interesting depth. There are so many plot lines here that "Luke Cage" barely allows viewers to process them all. It doesn't help when Cage's brother, Willis Stryker (Erik LaRay Harvey), shows up and frames Cage for wreaking havoc in the second half of the series.
The show is on par with "Daredevil," but inferior to "Jessica Jones." Where "Jessica Jones" was progressive, "Luke Cage" strives to achieve cultural importance, but retracts its steps towards that goal once it gets to the action. Often it feels like it could have been something more than just a culturally driven show.
With so many superhero movies coming out, "Luke Cage" offers a fresh take on the superhero genre. Superhero movies these days play the same beats: someone gains a superpower, a forgettable villain forces the superhuman to become a hero and then action ensues.
Since "Luke Cage" is a Netflix series instead of a movie, it has more time to breathe and allow the audience to relate to the characters rather than jumping right into the action. This series is more than escapist fun; it's a social commentary about how not all heroes wear capes, some can just wear a hoodie.
Leave a Comment
Donate to Stevenson Villager
Your donation will support the student journalists of Stevenson University. Your contribution will allow us to purchase equipment and cover our annual website hosting costs.