Lady Gaga redefined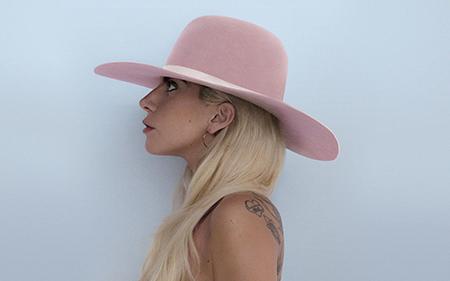 Everyone has their own opinion of who Lady Gaga is, from her eccentric outfits to her stellar vocal abilities. However, her new album incinerates any of the preconceived ideas of what kind of artist she is. "Joanne" is not only her most personal album to date, but also the rawest and most heartfelt work of art in her discography.
Exploring themes of love, family, female empowerment, and social justice, "Joanne" is a pure and honest look at life. The album is named after Gaga's late aunt, Joanne Germanotta, who died at the age of 19 from lupus.
Although Joanne died before Gaga was born, they still bear a deep connection because her family was never able to properly mourn the death. In the title track about her aunt, Gaga sings, "Every part of my aching heart needs you more than the angels do."
One of the most emotional tracks is "Million Reasons," which is about ending a relationship with a significant other. With lyrics like "I've got 100 million reasons to walk away, but baby, I just need one good one to stay," Gaga gets to the heart of the problem.
"Million Reasons" is a song that so many people can relate to because it's about more than a falling out with an intimate partner. Everyone goes through fights with friends and family members, but these situations aren't easily repaired.
"Angel Down" is probably the most politically charged track on the album. The song was written specifically about Trayvon Martin and the many other young black lives that were taken through gun violence.
When speaking with black fans, Gaga said, "They tell me they drive in their cars, and if they hear a siren, there is a paranoia that runs through their body, that they freeze up, that they can't think. This is something that has to stop, something that we all need to heal from."
Tracks like "Hey Girl" and "Grigio Girls" focus on female empowerment and lifting each other up instead of bringing one another down. These songs examine camaraderie and togetherness while making certain that friends stick together.
More often than not, petty drama and competitions create uncertainty in friendships. In "Hey Girl," Gaga sings "Help me hold my hair back, walk me home cause I can't find a cab."
Some of the upbeat installments on the record are "Dancin' in Circles," "A-YO" and "Perfect Illusion." These tracks just remind everyone to have a good time and not take life too seriously.
All of the songs on "Joanne" are worth a listen. This album has redefined Lady Gaga's career and reestablished her impact in the industry. She is a true artist and cares so deeply about her craft. "Joanne" is available to purchase on iTunes.
Leave a Comment
Donate to Stevenson Villager
Your donation will support the student journalists of Stevenson University. Your contribution will allow us to purchase equipment and cover our annual website hosting costs.