Podcast explores horror soundtracks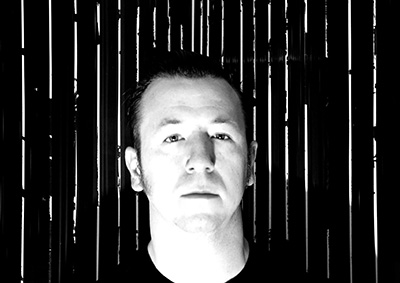 For the third consecutive year, a Stevenson University professor has created a podcast based on horror movie soundtracks that aired on WSR. This year, it aired from Oct. 24-31.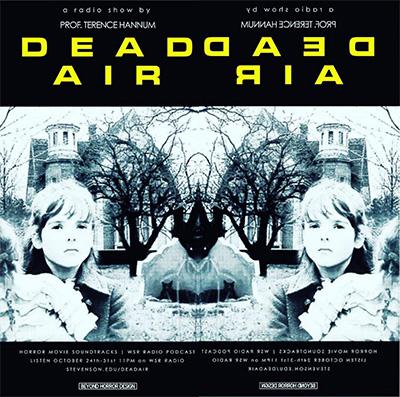 Terence Hannum, assistant professor of art and visual communication design, is the mastermind behind the podcast "Dead Air."
Hannum is a self-proclaimed "nerd about horror movies." As a musician, his biggest influence was horror movie soundtracks, provoking him to pitch the idea of the podcast that would air, fittingly, during Halloween.
"I start collecting the soundtracks throughout the year," said Hannum. "Then in the summertime, I start to lay out the tracks I really liked from the different soundtracks." Hannum explained that "Dead Air" has developed a following over the past three years, a sign that encourages him to keep the podcast fresh and new with tracks ranging from obscure slasher movies to the new Netflix Original series, "Stranger Things."
"I am hoping that I can turn people on to finding an interesting movie or a really bad movie that might entertain them," Hannum said.
In addition to playing "Dead Air" on WSR, Hannum also DJs a set downtown at the Metro Gallery, 1700 N. Charles St., for about an hour before and in between each performance. This year he played "Dead Air" prior to performances by Clipping, a hip-hop band, and Youth Code, an industrial band.
Throughout the creative process, Hannum had the support of Aaron Harris, director of digital broadcast media. "It's an annual thing we have been doing now. The students seem to like it, so as long as they like it, I'm going to keep doing it," said Hannum.
This project has also led to many new experiences for Hannum. He keeps in touch with different musicians as well as the composers of the tracks he highlights. "The composers tweet out the playlist itself," explained Hannum. "It has been exciting to have people who aren't really associated with Stevenson come back and listen."
For Hannum, the greatest takeaway from working on "Dead Air" was realizing that students shared his interest in horror soundtracks. Hannum said that he has been able to engage in conversations with students about genres and the listening experience, opening their eyes to films they would have never thought to watch.
Dan Rodricks, a writer for the Baltimore Sun, interviewed Hannum this year. "That was pretty cool. It was a big highlight," he said. "He is a huge soundtrack buff."
The most recent "Dead Air" and its previous installments can be found on Stevenson University's PodBean or on its website.
Leave a Comment
Donate to Stevenson Villager
Your donation will support the student journalists of Stevenson University. Your contribution will allow us to purchase equipment and cover our annual website hosting costs.