Stevenson University's annual New York City (NYC) bus trip is taking place on Dec. 3, just in time for the holiday season.
The bus trip has become a Stevenson tradition, bringing both students and guests to the spirited NYC for about 10 years.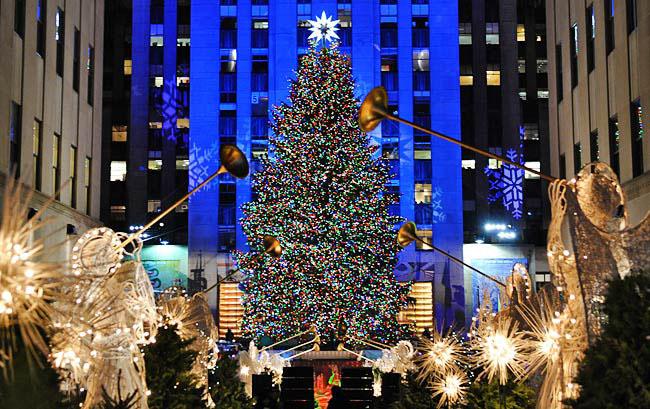 Tickets for the expedition sold out within a month of going on sale. Student tickets were $25, and guests tickets were $45. This year's trip is comprised of approximately 100 students and 50 guests, according to Kathy Wilt, administrative coordinator of student activities.
Once the bus reaches NYC, students and guests are free to walk around the city as they please, said Dan Schwartz, interim director of student activities.
Schwartz, who is a New York native, has attended this trip in the past and looks forward to attending this year as well. Schwartz said that his favorite thing about the bus trip is getting to go home, see friends and family and just experience NYC's undeniable holiday spirit.
Although there is not a set agenda for the travelers, there is plenty to keep students and guests busy in NYC this time of year.
Widely known for providing hours of entertainment, the NYC Holiday Windows Walking Tour is a tourist attraction that draws thousands to the city every year. Dozens of shops decorate their front windows with extravagant holiday displays. Students and guests certainly have time to walk down Fifth Avenue to end their day in the city.
For travelers who want to experience a traditional holiday NYC trip, two must-sees are the Radio City Christmas Spectacular and the Rockefeller Center Christmas Tree.
The Christmas Spectacular is an NYC classic, with shows running for over 80 years and still going strong. There are six performances on Dec. 3 while the Mustangs are in NYC.
The Rockefeller tree is located in Rockefeller Center and cannot be missed. The 80-foot tree is illuminated from late November through early January and is one of the premier tourist attractions during the Christmas season.
The bus will depart NYC at 8 p.m. and begin the trip back to Stevenson. There will be snacks, drinks and entertainment provided on the bus ride to and from NYC.