The women's ice hockey team aims to become a national presence in the hockey world by training actively and proudly representing Stevenson University this season. So far this season is 4-2 overall with a conference record of 3-1.
The team has faced various challenges since the beginning of the season. Head coach Tracey Johnson explained that with the new group of members comes a search for new leadership. However, she thinks this team is a group with a lot of potential.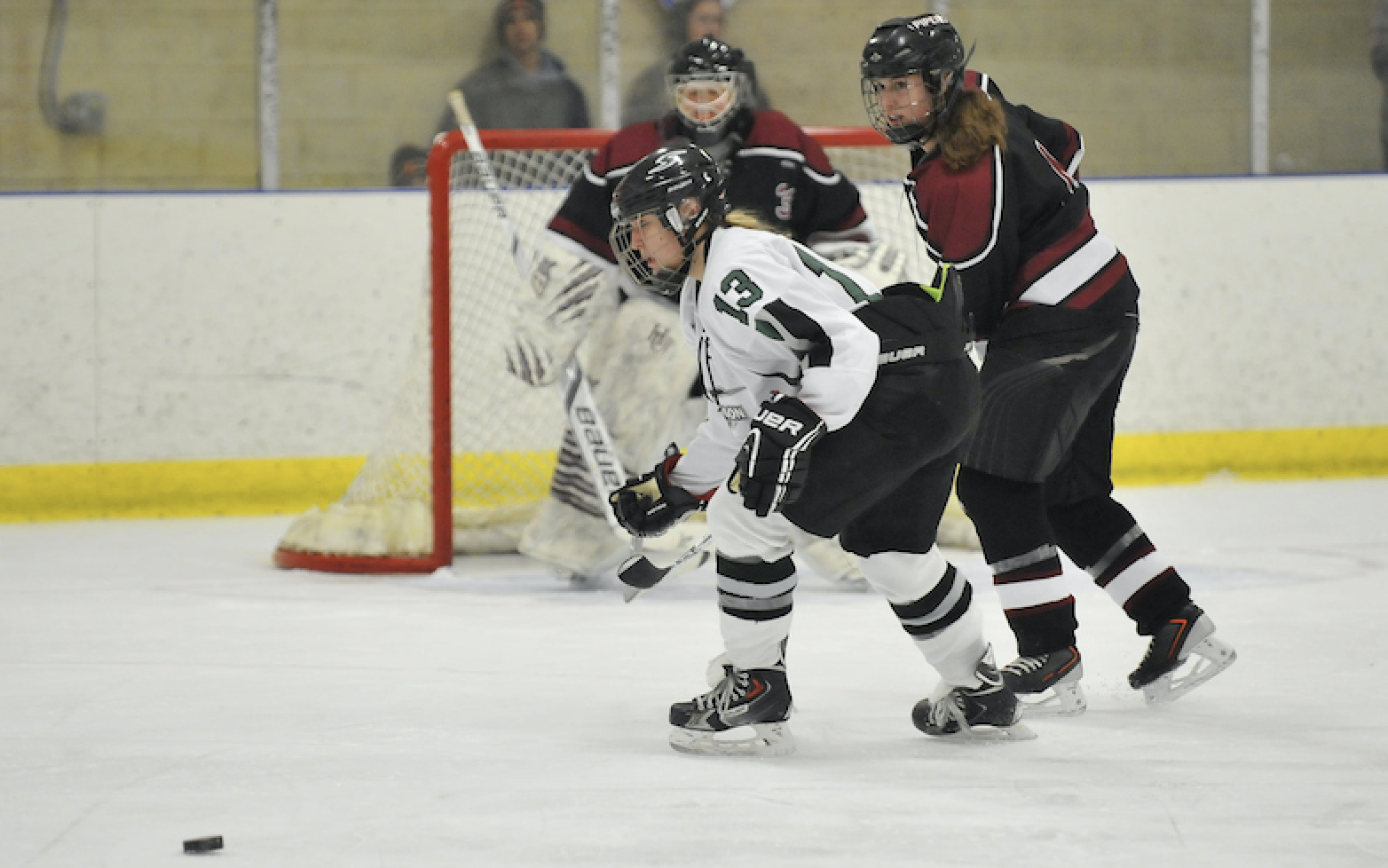 The team is working on developing their chemistry to become a stronger force. Last year's team included a powerful senior class presence. Following their graduation, the team environment completely changed and the new team is continuing to adjust.
"Everyone plays and everyone is a major part of the team," said sophomore Allie Sabatini. With a younger team, the group must build on the foundation that the senior class left.
Following their most recent games on Nov. 11 and 12, the Mustangs suffered their first Colonial Hockey Conference loss in 18 contests to Johnson & Wales. The first game resulted in a 3-1 Stevenson win, but the following day ended with a 2-1 loss to the Rhode Island team.
During the first game, the Mustangs overpowered Johnson & Wales. Stevenson outshot the Wildcats 43-25, recording at least 40 shots in three consecutive games. Sophomores Laura Brezinski and Monica Pozuc made their first goals of the season, with Brezinski scoring two of the overall points during that game. The team finished 1-for-5 on power plays and 6-for-6 on the penalty kill, according to gomustangsports.com.
In the second game, Sabatini scored the team's only point after stealing the puck from behind the net and making a wrap-around shot. Sabatini's shot was 33 seconds after the Wildcats had scored. Despite the early season loss, the Mustangs remain hopeful for the rest of their conference season.
The team is working vigorously to prepare for their first home game of the season. They will host a two-game conference series against Endicott College at the Reisterstown Sportsplex on Nov. 18, beginning at 4 p.m.
Johnson refers to Endicott as the team's "mini rival" following last year's conference final. The game resulted in a Stevenson win against Endicott in double overtime, and Johnson considers this to be a rematch. The Mustangs are excited to host their first home game and to be able to compete in front of their fans, said Johnson.