A group of Stevenson University fashion merchandising students will travel to Las Vegas, Nevada on Feb. 21 to attend MAGIC, the apparel industry's biggest trade show. Their faculty member, Dr. Holly Lentz-Schiller, assistant professor of fashion merchandising, will also be joining them on the trip.
This event is an opportunity to see how buyers and sellers interact in order to keep their businesses running. MAGIC is held only twice a year, once in August and once in February.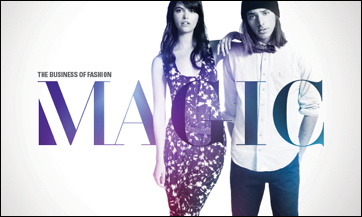 This isn't the first time Stevenson attended MAGIC. Dr. Leslie Simpson, assistant professor of fashion design, and a group of students attended MAGIC three years ago. Emily Haas, a senior fashion merchandising student, had the opportunity to attend MAGIC as a freshman.
"I am excited to experience it again now that I know a lot more about the industry and am looking for a career upon graduation," said Haas. The students look forward to the influence this trade show may have on their future careers.
"This is a chance to see what's going to be available the next season, touch the fabrics, look at the construction techniques and observe the buyers placing their orders and negotiating, just like my students will do in the future," said Schiller.
During the trip, students will participate in two full days of workshops ranging from trend seminars to sourcing discussions, and the trip is also a great opportunity for students to meet prospective employers.
"I encourage them to bring their resumes and business cards in order to start those networking connections," said Schiller. For the students, this event could potentially help them find job opportunities or other ways to get involved in the fashion world.
"MAGIC will also be a great way to gain a better understanding of the tasks that buyers and sellers undertake as they attend trade shows. It is a great experience to discuss during interviews as well," said Haas.