Rapper Big Sean released his fifth album online for streaming Feb. 3, 2017, titled I Decided. The album will be in stores Feb. 17, 2017.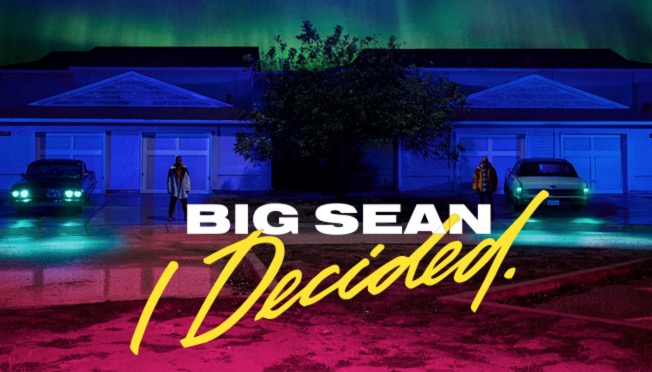 Big Sean makes his return to the rap game after releasing a joint album with romantic and musical partner Jhene Aiko. He returns with songs touching on topics such as his intimate relationships, his relationship with his mother, and his state of depression. The 14-track album has features from artists including The-Dream, Jeremih, Jhene Aiko, Migos and Eminem.
The album starts out by setting a mellow mood. The first song, "Light," samples the Alicia Keys song "Unbreakable." Jeremih is featured on the hook as Big Sean raps about his daily struggles. "Light" paints the picture of how Big Sean overcame challenges in his life and how he works for his family's success.
Next on the album is Big Sean's hit "Bounce Back." Switching up the flow to a more upbeat sound, "Bounce Back" gives listeners something they can literally bounce to. The song was released as a single and gained popularity before the album, making it the most recognizable song on the album.
Following the hit track is a controversial song from fellow Detroit rapper Eminem. During the song, Big Sean raps about how he doesn't need any help from anyone. Eminem, who is known for his controversial lyrics, reminds listeners why he is one of the best rappers around. Rapping with a braggadocio style, Eminem includes topics like President Donald Trump, as well as Ann Coulter and her support of the president.
After a couple tracks, Big Sean comes back with Jhene Aiko on the song "Same Time Part I." This song is a slow and intimate one, with a chemistry that only those two have. With a balance of rap by Sean and singing by Aiko, the song sets the right mood.
Big Sean's song "Inspired Me" takes motivation from his mother's struggles. The rapper vents about what his mother endured while raising him. In the heartfelt track, Sean uplifts and defends his mother.
The album ends with a song titled "Bigger than Me." On this track, Big Sean is accompanied by the Flint Chozen Choir and singer/songwriter Starrah. The choir gives the song a gospel feel with its background vocals and harmony.
As the album comes to a close, the rapper closes the curtain with an intimate phone call with his mother, looking back over their journey. This album of passion and nostalgia is truly a showcase of Big Sean's rapping ability and an inside look at his life.