Stevenson's film and moving image department sponsored a festival of student-made films on March 1, 2017. Judges and students viewed 15 submissions and voted for the top three films and a popular choice.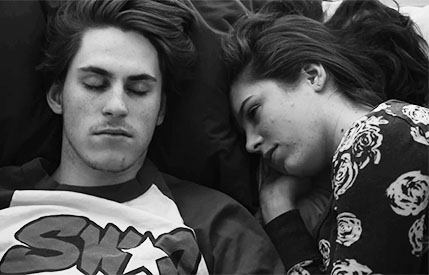 Brooks Gray's "The End of My Beginning" won the first place prize of a $200 Amazon gift card. Gray's film told a poem about a girl who fell in love, but the relationship went sour when the boyfriend turned out to be abusive.
Lauren Scott's "Dormant" won the second place prize of a $100 Amazon gift card. Scott told a story about a woman who fought her inner demons, as she laid dormant in a coma, only to defeat them right before her husband pulled her plug.
Evan Bowen's "Whispering Lights" won the third place prize of a $50 Amazon gift card. Bowen's film painted a stark world of bright flashing lights and dark creeping shadows.
Apart from the top three films chosen by the judges, the audience voted for their favorite submission.
Danny Crapanzano's "Putya Dick Back in its Proper Place," won the audience award of a $50 Amazon gift card. Crapanzano's film was a comedy thriller about how drinking too much at a party can lead to some broken rules.
The three judges for the competition were Stacie Gentzler, a local film production manager; David Partin, a director of digital media at Bonnemaison Inc.; and Daniel Regner, a director, cinematographer and editor at Storyfarm.
Partin and Regner are Stevenson University alumni from the class of 2010, according to Chris Reed, chair of the film and moving image department.