Greenspring review offers creative outlet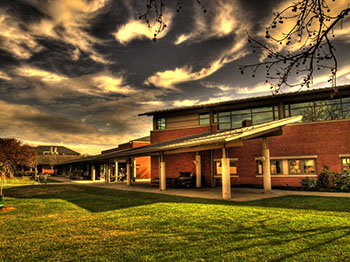 The Greenspring Review, Stevenson University's digital literary magazine, that debuted in fall 2016, brings together artists, writers and creators on campus.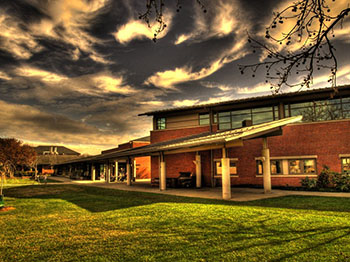 Kayleigh Marinelli, editor-in-chief of the Greenspring Review, created the magazine alongside faculty members Dr. Gerald Majer and Dr. Amanda Licastro, as well as other student editors. The Greenspring Review was originally called This: A Literary and Media Journal, but was re-branded to fit the vision of the magazine.
The Greenspring Review accepts any creative writing, journalistic pieces, art, photography and fashion design submissions. Faculty, alumni and students are all welcome to submit their work.
The spring 2017 issue of the magazine will be released on Thursday, April 20. The deadline for submissions is the prior Thursday, April 13.
On April 13 from 7-9 p.m., the Greenspring Review staff will celebrate their newest issue with a party in the Ratcliffe Community Center on the Owings Mills campus. The party will serve food and drinks, as well as host an open mic night for people to read their work and share their art.
"[The magazine] is important because a lot of student feel like they can't express themselves, and this a way for them to be able to express themselves outside of a classroom setting," said Marinelli. In a classroom setting, students are commonly told what to write and create. The Greenspring Review allows students a judgment-free creative outlet to submit whatever they please.
The magazine was also trying to reach out and collaborate with surrounding schools in the area, but the notion has yet to be approved, according to Marinelli.
The fall 2016 issue of the magazine mainly featured student submitted poems, short stories and photography. However, Marinelli said the magazine was looking to diversify their content further and publish more art-based content. They want students in fashion design and other related fields to feel that they, too, can submit their work.
Those interested in submitting their original work to the magazine can visit their website to learn more about their submission guidelines and read their previous issues, or submit work directly to Kayleigh Marinelli through campus email.
Leave a Comment
Donate to Stevenson Villager
Your donation will support the student journalists of Stevenson University. Your contribution will allow us to purchase equipment and cover our annual website hosting costs.