The HaSS Distinguished Speaker Series is presenting Book Traces, a project that collects books from the 19th century that contain distinct annotations. An interactive presentation will take place on March 9 from 5-6 p.m. in the Greenspring library.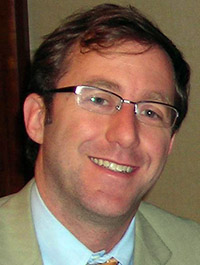 Dr. Andrew Stauffer from the University of Virginia will speak at the event. Stauffer will bring rare books to demonstrate the history of reading practices.
Dr. Amanda Licastro, assistant professor of digital rhetoric in the English department, explained that she hopes the event will show students that reading annotations from 19th century books will shed light on a huge part of history. Licastro wants students to realize that these annotations share information and observations from people many years ago.
"This project argues that the books libraries should keep the ones with annotations," Licastro said. Book Traces argues for keeping these centuries-old books in libraries, instead of throwing them away.
THE HISTORY OF READING
Licastro added, "The event will teach students about the history of reading." The hope, she expressed, is that students will not just pick up a book and read it, but they will read it in many different ways over time to change how they understand the book itself.
Licastro explained that people who read a book from years ago, read it in a different way than we do today because "they're different people and it's a different context so that we can all learn from these annotations."
"Back in the 19th century, people wrote comments back and forth to each other on the margins of books. Now with the internet we can all write comments for the world to see," she said. With the internet, it is very easy for people to share their ideas and annotations of anything, just by making a comment online.
Licastro wants all students to know that the event will teach them the value of what types of books that libraries hold and the value about what people write in the books and why.
"I want to figure out how to make this material relevant in students' lives, so I can replicate that process of writing in a book and writing online," Licastro said.