The university theatre group will present a production of Shakespeare's "A Midsummer Night's Dream," which will debut on March 30 in the Inscape Theatre on the Greenspring campus.
There is no exact date for when William Shakespeare premiered "A Midsummer Night's Dream," but it is estimated that it opened around 1594 or 1595. Though it is widely considered William Shakespeare's most popular comedy, the plot often confuses readers of the play to this day due to its many characters and plot lines that intertwine.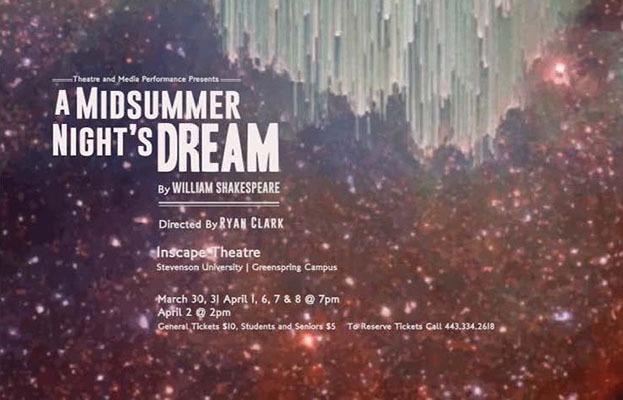 The play deals with the universal themes of love and its complications: lust, disappointment, confusion and marriage. The plot focuses on three parallel stories: the trials and experiences of two sets of lovers camping in a magical forest, the world of the Fairy King and Queen and their elves and a group of rough craftsmen attempting to stage a production of "Pyramus and Thisby" for the wedding of the Duke of Athens.
Hermia, one of the mortals, is in love with Lysander, but her father demands that she marry Demetrius. To escape the arranged marriage, she and Lysander flee into the magical forest. Demetrius follows them, and he is pursued by Helena, who nurses an unrequited passion for him. The confusion starts when a love quadrangle develops among the young lovers when the mischievous fairy Puck plays Cupid by rearranging the characters' love interests. Meanwhile, a group of amateur actors rehearse a badly written play in the woods, and soon all find their lives changed by the interference of Oberon and Titania, the warring king and queen of the fairies.
It's no wonder Shakespeare's play is performed around the world since it examines what is widely considered the world's most popular pastime, falling in love. But as Puck knows, falling in love can make fools of us all.
Ryan Clark, assistant professor of theatre,  will direct the production, alongside Laura Holland, the assistant director. Wil Crowther is the costume designer, Christopher Crostic is the technical director and lighting designer, Patrick Alexander is the sound designer, Lori Rubeling is the scenic designer and Fred Via is the scenic charge artist.
Clark said that the setting of his production will be in an abandoned church on the grounds of an all-girls Catholic high school.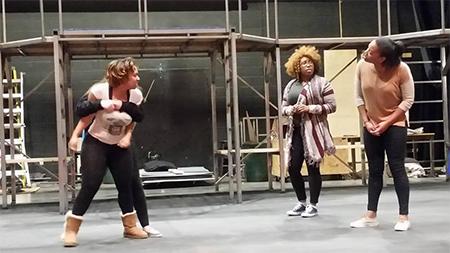 "I decided to cast an entirely female cast on this project. Only men were allowed to perform in Shakespeare's plays in Elizabethan England. The idea of inverting these gender roles was very exciting to me. Also, we have an amazing group of women actors to work with in the program right now," said Clark.
Clark added, "It's not often that women get to play these great male roles. I think that provides a great experience for the actors. It's also a wonderful opportunity for students to work with language—specifically making it come alive for a 2017 audience."
He explained that he chose to do "A Midsummer Night's Dream" because the theme of this dramatic season is "Dreams and Dreamers," which made Shakespeare's play a perfect fit.
The show dates and times are Thursday, March 30 at 7 p.m.; Saturday, April 1 at 7 p.m.; Sunday, April 2 at 2 p.m.; Thursday, April 6 at 7 p.m., Friday, April 7 at 7 p.m., and Saturday, April 8 at 7 p.m.
General admission is $10, but students and seniors are $5. All shows will be held in the Inscape Theatre on the Greenspring campus.