Need an inexpensive list of 10 fun and timely things to do this spring at Stevenson and in the Baltimore area? Take a look at this list.
Holi Hopkins Festival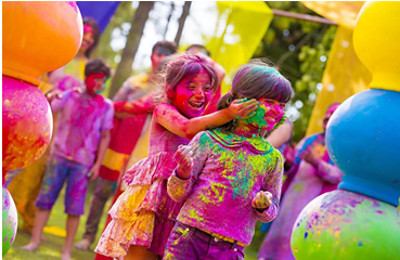 This event is hosted by the Association for India's Development and the Hindu Students Council at Johns Hopkins University. Participants at the event will be colored in paint to celebrate equality and the universal sisterhood and brotherhood across cultures. Admission is free and food sales will benefit future Holi Hopkins festivals.  The annual Holi Hopkins day is from 10 a.m. to 1 p.m. at 3400 N. Charles St., Baltimore, Md. 21218 on April 1.
Take a swim

Take a trip to the Baltimore Inner Harbor to visit the National Aquarium to celebrate Light City, March 31 through April 7. Tickets are $13 to $20 on March 31 and April 7 from 9 a.m. to 8 p.m. Activities will be available for guests between 9 a.m. and 5 p.m. each day of the festival, between 9 a.m. and 6 p.m. on Saturday, and between 9 a.m. and 8 p.m. during half-price Friday nights on March 31 and April 7.
Light City Baltimore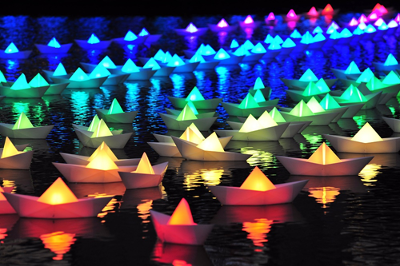 This annual festival transforms the city with world class light displays and sculptures, video projections on buildings and interactive technologies to create once-in-a-lifetime experiences for everyone. Admission is free. Baltimore's Light City will be held from March 31 to April 8, 7 a.m. to 11 p.m. nightly and until midnight on Fridays and Saturdays.
Cruise the Fells Point Art Loop
Spend an evening mingling with artists, sampling cheese and wine and soaking up arts in Fells Point. On the first Friday of every month, the Fells Point Development Corporation works with 13 local galleries to display pieces by local artists. The types of art may include woodworking, photography, sculpture or oil paintings. Restaurants offer specials and stay open late to accommodate visitors.
Trip into nature
Visit the Cylburn Arboretum to explore open space, nature and education. The popular Mansion is open Tuesday through Friday, 8 a.m. to 3 p.m. The grounds and gardens are open Tuesday through Sunday 8 a.m. to 8 p.m. and the Nature Museum (Carriage House) is open Saturdays and Sundays, 1-4 p.m. The address is 4195 Greenspring Ave.  Baltimore, Md. 21209.
Take a hike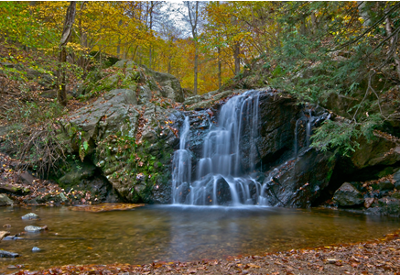 Visit the Patapsco Valley State Park with your friends to explore hiking, fishing, canoeing, camping, horseback and mountain bike trails. The park is open 9 a.m. to sunset at 8020 Baltimore National Pike, Ellicott City, Md. 21043.
Explore the Inner Harbor and give back
CRU and FCA will be hosting a PB&J packing event to give food and encouragement to the homeless in the Baltimore Inner Harbor. Packing day is on April 21 in the apartment quad from 3- 5 p.m. There will be carpool options available for students to distribute bags to the homeless on April 22. Departure will be at 10:30 a.m. in front of the Ratcliffe Center.
Cook out with M.I.L.E.

M.I.L.E. will host their second cookout this year, in the apartment quad on April 29 from 10 p.m. to 1:30 a.m. This event will be an opportunity for all students and faculty to come together and enjoy music, games, and food.
Jolly Shows Carnival
Security Square Mall will host a carnival March 22 to April 2. Unlimited rides are $25 a person Monday through Friday and $30 Saturday and Sunday. It is located at 6901 Security Blvd, Windsor Mill, Md. 21244.
Celebrate Harriet Tubman