Softball fights losing streak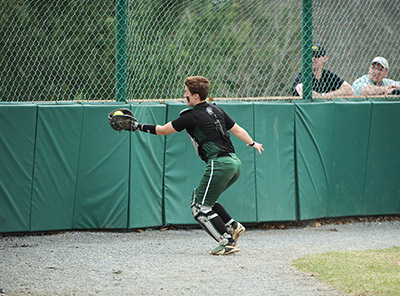 Stevenson's softball team started out ready to win the Middle Atlantic Conference (MAC), but stumbled throughout the first month of their season.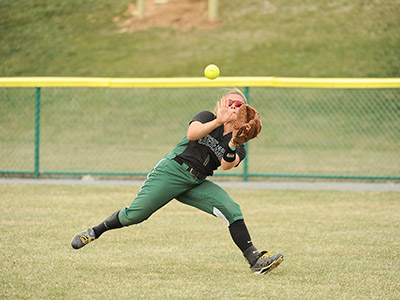 With a record of 3-13, the team has looked to sophomore Erin Stephey, junior Brooke Steinbach, and junior Tiffany McKee to lead Stevenson in runs scored. McKee also leads the team in home runs, with two under her belt.
Senior Naomi Fields and junior Jasmyn Ogletree each have six RBIs, with 13 and 14 hits respectively. Out of 16 games total, Stevenson has scored 42 runs, with an overall batting average of .254 and on base percentage of .314.
Freshman Haley Lennon, junior Alli Culp, and McKee lead the Mustangs each with a fielding percentage of 1.000 and no errors.
TRIP TO FLORIDA
The team travels each year to Florida for spring break for six games, facing some tough competition.
The Mustangs lost their opening day game 2-0 in the first matchup against Bates College and 5-3 in the second to Rutgers University-Newark. The team managed only 12 hits that day against two strong defensive teams.
The second day had better results, with a 10-run win against University of Minnesota-Morris, and a loss to Becker College. The game against Minnesota-Morris in Florida was the first win for the Mustangs of the season.
Freshman pitcher Morghan Fulton was able to put the team in the lead with a three-run homerun during her first start as a college-level pitcher. The team's offense stayed hot throughout the game, with a triple from McKee, a double by Steinbach, and two more doubles in the fourth inning to answer a Minnesota-Morris rally.
The second game of the day against Becker started well but ended closely, with each team recording nine total hits. It was the first homerun of McKee's career, but the defense could not keep up with Becker's offensive plays.
The third day of the spring break trip was the most successful for the Mustangs. With only one win and three losses in the previous two days, the team came back to win against Fitchburg State University and Gordon College. The other schools couldn't stop the hits coming off the Mustangs' bats and struggled to find holes in the Stevenson defense.
"It was an amazing feeling to hit my first collegiate homeruns, as there was a lot of time and hard work that went into preparing for the season," said McKee. "My teammates and coaches have pushed me to get better every day, and I'm grateful for each opportunity I have been given to succeed."
RETURN TO MARYLAND
The Mustangs finally returned home for their opening games against Gettysburg College on March 23 and were definitively shut out. Although the second game was a close one, Stevenson fell short, allowing a tie-breaking run to score.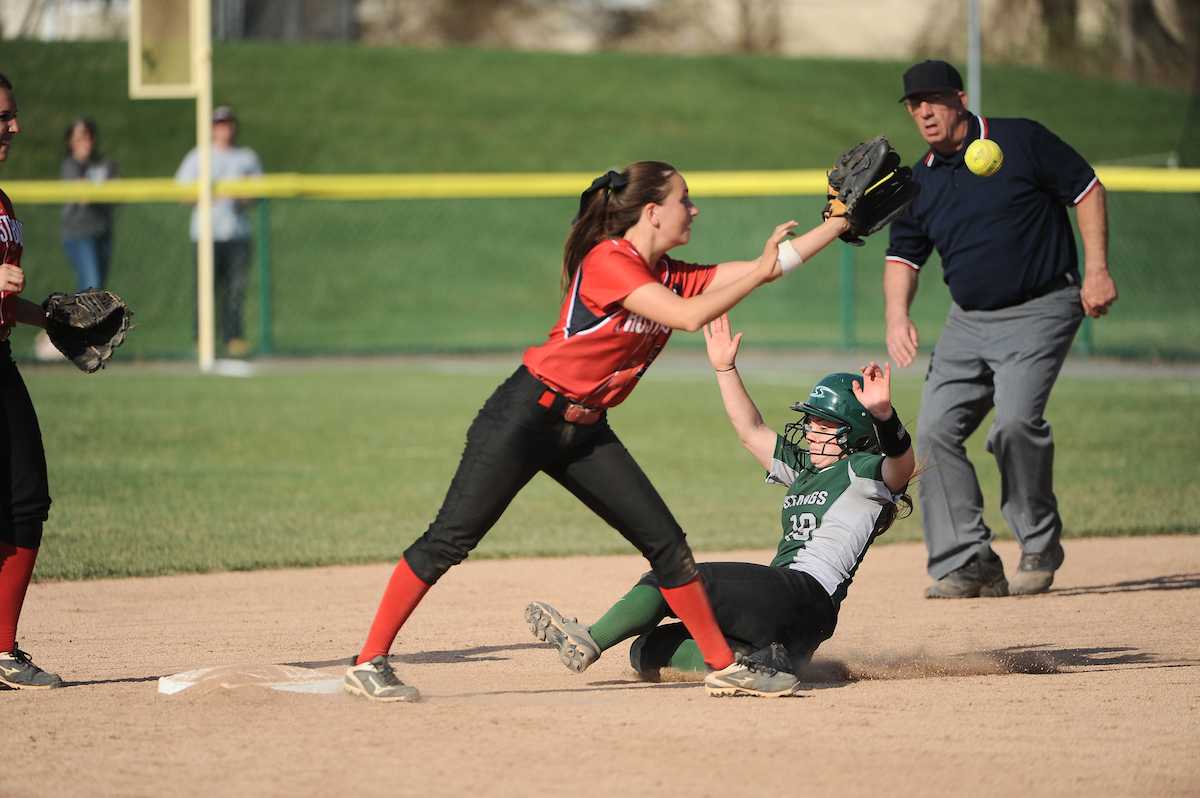 Stevenson continued the losing streak in their next games against Arcadia University as unearned runs scored and the team failed to hit when needed. Ogletree tried to rally the offense with a homerun during the second game, but ultimately, the team fell to Arcadia.
"I think the very beginning of the season is tough for any team, especially when you are playing teams that already have a couple games under their belt," said junior Kaitlyn Finnen. "Our games against Rutgers-Newark, Bates, and Becker in Florida were a struggle for us, but the positive to take from them is that we were in each of those games and competitive with the teams we played."
The Mustangs lost the next games to Widener University, bringing their record to 3-9. McKee hit her second career homerun in the opening game, but the team had difficulty batting during the second game with only four hits.
The Mustangs couldn't stop Salisbury University's team on March 29, with two recorded losses of 16-0 and 7-1. Stevenson managed nine hits and only a single run scored.
The team suffered two more losses to Lebanon Valley College on April 1. Stevenson's offense attempted to come back during the second game after the first ended on a six-run rally by Lebanon Valley, but the team couldn't score a run from their nine hits.
"Our season isn't going the best that everyone would like it, but what the scoreboard doesn't show is the fight that we have throughout every game we have played since Florida," said Fulton. "Everyone is playing with a purpose and wants to be there and plays their game 100 percent."
Leave a Comment
Donate to Stevenson Villager
Your donation will support the student journalists of Stevenson University. Your contribution will allow us to purchase equipment and cover our annual website hosting costs.