Being a student is difficult enough, but life on campus can sometimes be much more difficult when a person's work goes unrecognized. Taraya Pettaway, originally from Philadelphia, is a senior business administration major with a minor in information systems who truly deserves the spotlight.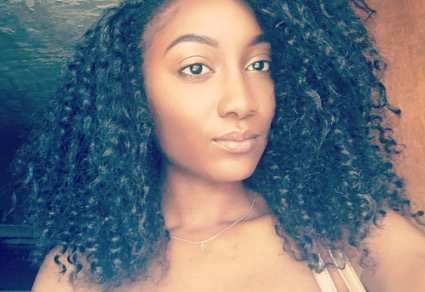 In her first three years at Stevenson, Pettaway was not very involved on campus. She also was nothing like her peers who surrounded her. She describes herself as a shy person who kept herself in a shell. However, over time, she realized how important it was to be involved in extracurricular activities.
By her senior year, she was no longer that introverted student. Pettaway became involved in three clubs on campus, and even founded a club during her senior year. She was the coordinator of a women's group on campus named Girl Talk, she is a member of the Black Student Union, and she is a member of a Christian club called CRU that connects students with Jesus Christ.
The senior founded a women's leadership club called W.O.R.T.H., which stands for Women of Resilience, Tenacity, and Humility. Girl Talk is a women's group that discusses the issues that many face at Stevenson. Pettaway was supportive of the women who attended those discussions. She also led three community service events for the group to help the Maryland Food Bank, the Franciscan Center, and My Sister's Place, a women's shelter.
Although Pettaway's schedule is busy with classes, a senior internship, and  membership in different clubs, she still finds ways to support the women of Stevenson.
"I wanted to do one last thing before graduating from Stevenson, and that was to give more support to the women of Stevenson. I founded W.O.R.T.H. because I did not become involved on campus until my last year here, and if there were a similar club like W.O.R.T.H. on campus, I would have been able to understand sooner how important it is to be involved," Pettaway said.
"I have put in the work, along with others, to ensure that W.O.R.T.H. is the best that it can be for the years that follow behind me," she said.
This is Pettaway's last year at Stevenson, but she hopes that her vision for W.O.R.T.H. continues as she moves on to the next step in her life.