Oregon Ridge never disappoints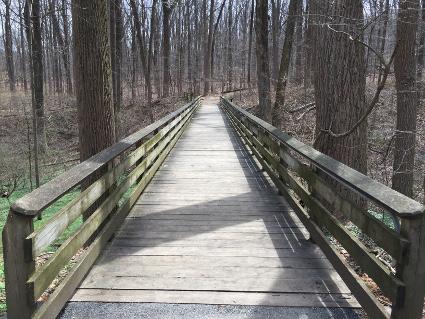 Oregon Ridge Park in Cockeysville has beautiful a trail system, a nature center, and live animals, all of which makes it a great park to visit on a nice afternoon.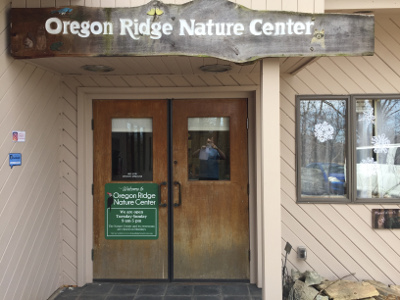 Few parks have such great scenery and hiking trails as Oregon Ridge.  The park has 10 trails that are 5.2 miles in total length, according to Oregon Ridge's website. These 10 trails vary in difficulty so that both beginner hikers and avid enthusiasts can get exactly what they are looking for in a good walk. Currently Oregon Ridge Park has 4.4 out of 5 stars from 39 reviewers, according to Google reviews.
The park also has a very instructional nature center that can teach visitors much about the surrounding ecosystem. In the center are real mounted animals including a bear, fox, squirrel and many others. Live animals also inhabit the nature center. Venomous and non-venomous snakes, many turtles, birds, baby chicks, fish and bees make up the live animal collection.
The trails are another spectacular advantage of Oregon Ridge Park. Hikers can soak in the great sounds of the surrounding wildlife and the stream that runs through the park. Trails are wide enough to accommodate many visitors, and there are some amazing views. Looking down at the beautiful lake and the valleys, visitors might find it hard to believe they are only five minutes from Hunt Valley Town Center and 30 minutes from the Inner Harbor.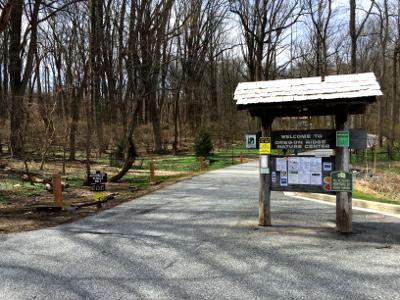 The park is open from sunrise to sunset, but the nature center is open Tuesday through Sunday from 9 a.m. to 5 p.m. Although the park has two parking areas, it does become very busy on the weekends, especially when it's Pancake Breakfast morning or maple sugaring time, so make the trip early in order to get the most out of a visit.
Oregon Ridge Park is a must-see for any Stevenson student looking to get away from the books and escape into the outdoors. It's only a 15-minute drive from Owings Mills, and the park will not disappoint. There's no reason not to try a hike at Oregon Ridge Park, so lace up your hiking shoes and head on out.
Leave a Comment
Donate to Stevenson Villager
Your donation will support the student journalists of Stevenson University. Your contribution will allow us to purchase equipment and cover our annual website hosting costs.