The Medical Lab Student Association (MLSA) is a new organization at Stevenson University that seeks to increase the visibility of the medical laboratory science (MLS) major and increase personnel in the field and on campus.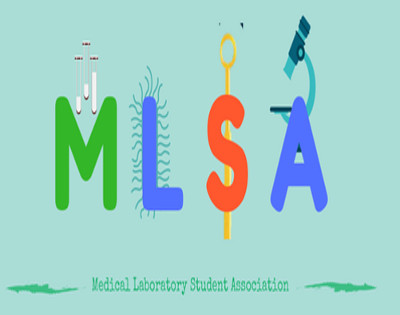 The club was approved by the Student Government Association in February and was founded by the medical laboratory science majors' junior class.  The club's president, Sydney Straughan, said she always wanted to have a club for the major and noticed that a lot of majors had groups that were directly connected to their curriculum and felt it was time the MLS major had one.
The club is also open to science majors on campus including biology, chemistry, and biochemistry.
"When you have blood drawn and get the results, most of your medical records are lab results. It's not your doctor's notes or anything a nurse would write down — it's your lab data, and we're the ones who generate that data, analyze that blood sample, and make sure that you're healthy…. It's a hugely important job to do. Without the lab work, the doctor's just guessing, and we provide those clues so they can make a diagnosis," said Dr. Lara Biagiotti, the club's moderator.
Laboratory medicine is a huge field in allied health; it also plays a vital role in the detection, diagnosis, and treatment of disease. The MLSA is looking forward to raising awareness about how important the major is to the field. One of the club's main goals is to hold some events to help educate the Stevenson University community about what people in the medical laboratory field actually do.
"We're the backbone of health care," said Destiny Robinson, MLSA public relations chair.
During meetings, members of the medical laboratory science and other science majors will be able to connect with each other in a safe environment, provide help with schoolwork, and plan future events on campus.
The club will sponsor a bake sale with lab-themed treats and an information table on April 10 from 10:30- 11:30 a.m. in Rockland for all students.
April 23 begins Medical Laboratory Professionals Week, so the Stevenson community can be on the lookout for more events run by the club open to all.
The club will hold its first official meeting on April 10 at 6 p.m. in SOBL 405. For more information on the club, email  [email protected].