Job scams target unsuspecting students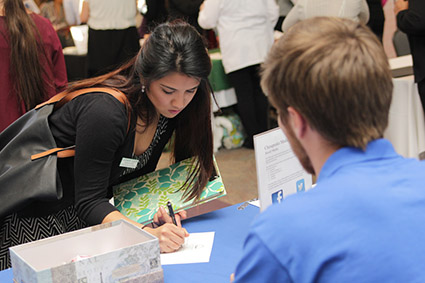 As the end of the semester approaches, college students are looking for summer employment opportunities and internships. However, all is not what it seems, and students should know the signs of jobs that are too good to be true.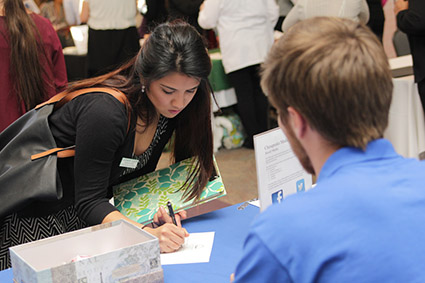 College students are being targeted by scammers to apply for fake jobs. They send email blasts advertising enticing positions with highly flexible hours and great pay.
Samantha Smith, a junior visual communication design major, said for almost two years she received letters from an employer who said they found her information through local job agencies. "They could use a bright student with her talent at their company," they wrote.  She said, "The letter didn't have an email address, just a 1-800 number and that was a red flag."
Many of these scamming job offers sound perfect for students. According to the Better Business Bureau (BBB) one scam message read: "The position offers flexibility that allows you to choose your hours during the day to avoid conflicts between classes or other business." The BBB says, "Don't even bother sending your resume."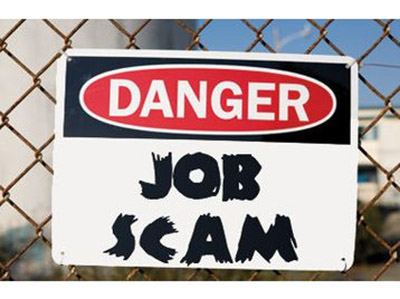 Hugh Taylor, a professional advisor in Stevenson's Office of Career Services, advised students to be aware of companies that ask for money up front to pay for supplies for work. "No legitimate employer is going to ask you to pay them to work. And never give out personal information for any employer without doing your research first," he urged.
The Federal Trade Commission's (FTC) suggests that students check for complaints at your local consumer protection agency, your states Attorney General's office, and the Better Business Bureau to see if the company soliciting for employment has been accused of deceit.
The FTC does note, however, that a lack of complaints doesn't make a business legitimate.
"You may want to do an internet search with the name of the company and words like review, scam, or complaint. Look through several pages of search results and check out articles about the company in newspapers, magazines, or online, as well," urges the FTC.

Employment fraud isn't just a problem in the United States. SAFER Jobs, a UK-based nonprofit and law enforcement agency for employment fraud, said that job seekers have lost £500,000 a year to scammers.
Action Fraud, a national fraud and cyber-crime reporting center, reported that a study released by the National Fraud Intelligence Bureau (NFIB) found that "the most defrauded job-seekers were between the ages of 18 and 25, and those aged 23 are the most likely to fall victim to scams when job hunting online."
Action Fraud urges that job seekers "never fail to do research. Find out about the company that the job is with and do your research! Check landline telephone numbers and call the end employer to check the job exists. Use social media and sources such as Companies House and LinkedIn to dig deeper into the organizations and people you are interacting with."
There are many people looking to take advantage of eager college students searching for employment. Be sure to read the links and do further research to help identify scams and fraud. To all students, good luck on the job search.
Leave a Comment
Donate to Stevenson Villager
Your donation will support the student journalists of Stevenson University. Your contribution will allow us to purchase equipment and cover our annual website hosting costs.