The coronavirus pandemic has forced businesses around the world, including gyms, to temporarily close. Now that most areas of the United States are under stay-at-home orders, many fitness routines have had to be altered, dampening the motivation of many fitness enthusiasts.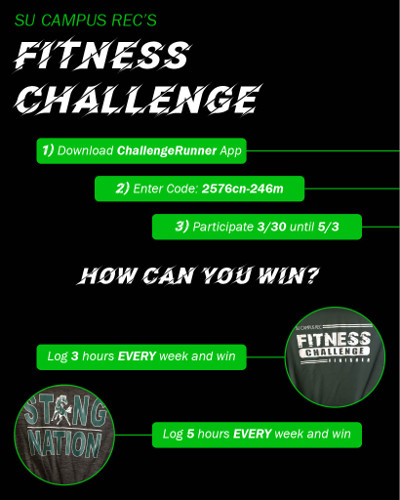 With less equipment, in most cases, doing a workout at home can be a challenging endeavor for inexperienced or new gym-goers. Luckily for Stevenson University (SU) students and staff, the Office of Campus Recreation is offering a fitness challenge from March 30 until May 3, giving many the motivation they need to continue living an active lifestyle.
Austin Zechman, assistant director of campus recreation, explained, "The main objective with the fitness challenge is to help everyone get active; therefore, any activity that involves moving around, being active and increasing your heart rate counts." These activities can range from lifting weights or running, to gardening or going on a walk; as long as your heart rate is up, it counts towards the challenge.
The campus recreation Instagram page, @su_campusrec, explains how to begin participating in this fitness challenge. First, you must download the "ChallengeRunner" application, create an account, and input the code 2576cn-246m to join the challenge ending on May 3.
There are incentives for participating in this challenge as well. "Those who achieved three hours (180 minutes) every week since the start of the challenge will win a SU Fitness Challenge finisher shirt," explained Zechman, who added that, "those who go above and beyond and get five hours (300 minutes) every week since the start of the fitness challenge will win a long-sleeved Stang Nation shirt."
To those who are seeking advice on what they should be doing at home to stay fit, "doing something is better than nothing," Zechman said. For example, going for runs and walks and completing bodyweight workouts are some ways to exercise while at home, Zechman explained.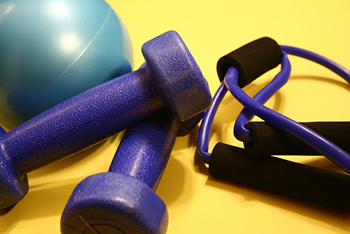 For those who have the ability to purchase at-home fitness accessories, Zechman recommends using bands, dumbbells, or kettlebells. Zechman said that pull-up bars that fit in doorways are great tools to use, too, but noted that since many stores are sold out of items, bands are, in his opinion, the most cost reliable option available.
Being resourceful and staying active can lead to better health and a healthy immune system, which is critical during times like these. Lifting objects such as the couch or gallon-sized containers of water or milk are creative ways to exercise, Zechman said, stating that "you can also go buy a 25-pound bag of rice and use that for squats, lunges, etc. and have food for months!"
Offering some words of encouragement for the Stevenson community, Zechman said, "Stay strong during this tough time… stay focused on what you need to do and your goals."
Those who have additional questions about the the campus recreation fitness challenge are urged to reach out to Zechman via the campus recreation Instagram page.