FEAR AND FUNGI
HBO's "The Last of Us" brings to life a killer fungus and does it with style, flair, and horror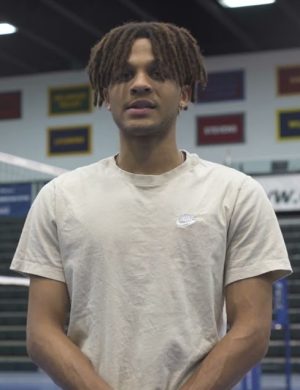 If you have been looking for a new show to watch… please, please, please invest in HBO's "The Last of Us."   
My name is Doug Hines, and I am a sophomore film major here at Stevenson. Film is my passion, and I have seen many highs and lows when it comes to cinema, so when I tell you "The Last of Us" genuinely might be one of the best series adaptations of the past 20 years, I mean it.  
Everything from its beautiful cinematography and atmosphere – which really brings you into the post-apocalyptic world they live in – everything from the amazing acting feeding into the gripping characters and developments, to a great story with real heart and emotion that unravel throughout is what makes this show worth the watch.
I first watched this excitedly on the release day with my three roommates. It was 11 p.m. on a Friday, and we turned all the lights off in our dorm and the volume on the TV all the way up to really watch it as intimately as possible. 
I expected to be scared but little did I know I would still be in for a fright. Since I had played the game, I was curious to see how the most promising streaming platform out right now, consistently putting out hit after hit, HBO, would have adapted it. So let me say — it is perfect.  
Craig Mazin, known for his works in "The Watchmen" series, "The Hangover" series, and the "Chernobyl" series, did a phenomenal job with his adaptation.  Joel, the main character in the series, is heralded as one of the best video game main characters of all time. His story and development alone might make this show worth it for you. If you love a great character arc, with amazing antagonistic forces, that's one more reason you should dive into "The Last of Us". 
Without getting into spoilers, "The Last of Us" was nominated for many best games awards, as well as being held as one of the best single-player games of all time. Not only do they get to tell one of the best stories of the past two decades, but they also have the performances of Pedro Pascal, Nick Offerman, Bella Ramsey, and others, doing a wonderful job of conveying emotion and delivering captivating scenes throughout each episode so far.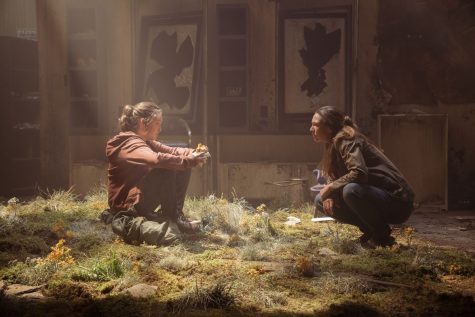 Do not just take my word for it, when asked about the first two episodes, here's what my roommates thought: Kyle Dietrich, a sophomore on the men's volleyball team, shared his opinion on the show so far saying, "I would say it was a good mix of horror, and just like kind of laidback storytelling getting to know all the characters," Dietrich said. "I'd say the opening was probably the scariest scene of the first episode."  
Dietrich, an enthusiastic fan of good storytelling, also says people need to give this a chance, and bingeing the series is worth it.  
Brian Farrell, a sophomore on the Stevenson men's volleyball team, had many great things to say.  
"I like the opening scene a lot, and how it explained how the fungus could spread to loads of people," Farrell said. "I thought it got better throughout it, but it was kinda long, that's the only complaint that I have for it, but for the most part everything else was perfect."  
Critics and students alike seem to love this show's every moment. "The Last of Us" cordyceps fungus is also based on a real-life phenomenon.  
Its real-life counterpart is a literal killer. It infects insects and small spiders, eventually taking over their body to grow more spores and infect more insects to spread. In other words, it is scary because it is REAL. As of right now, there is no way this fungus could infect humans, as it cannot survive inside a host's body whose temperature is above 94 degrees… yet.  
So, if you are looking for a show with remarkable beats to follow, great performances, and phenomenal first three episodes, I highly recommend you start watching HBO's "The last of Us." You will fall in love with it instantly.  
Thank you so much for Reading.  Fun watches.    
Doug Hines  
Donate to Stevenson Villager
Your donation will support the student journalists of Stevenson University. Your contribution will allow us to purchase equipment and cover our annual website hosting costs.