Within the next week, a job opportunity to be an official Stevenson group fitness instructor will be posted. These positions will be open to any qualified student. Though yoga and Zumba are the first programs that will be offered, over time, the fitness program is expected to expand with an increase in staff members. By March, the selected candidates will be hired.
The first week of fitness programs is scheduled to start on March 19. Classes will be held in the new Garrison Hall North fitness center on the Owings Mills campus. Incorporating these programs into the Stevenson culture will provide students with an option of a healthier lifestyle and an opportunity to fully utilize on-campus resources.
While several programs are likely to be offered in the future, yoga and Zumba have been selected as the first classes regularly available to students. According to Timothy McCall M.D., writing in the Yoga Journal, not only does yoga improve flexibility, but the activity also prevents cartilage and joint breakdown, drops blood pressure and improves the quality of sleep.
Commonly included within yoga classes, meditation is said to have a lasting effect on the quality of one's life. According to Emma M. Seppälä, Ph.D., writing in Psychology Today, recent studies have shown that meditation benefits one's physical and mental well-being. She said that meditation increases volume in areas related to emotion regulation, positive emotions and self-control.
While yoga and meditation classes on campus may offer several potential health benefits for students, Zumba will also be available for those who are looking for a fast-paced and physically demanding workout. Zumba is an aerobic fitness program incorporating movements originally found in various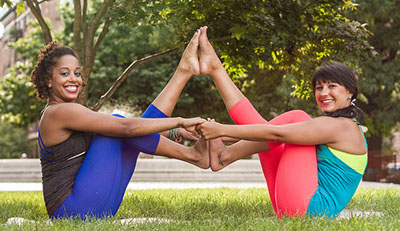 styles of Latin American dance. Zumba classes offer a high-energy environment in which participants can have fun while exercising. According to the online journal Health Fitness Revolution, Zumba is a social way to achieve a full body workout with the benefits of calorie and fat burning.
With programs such as yoga and Zumba coming to the Stevenson University campus, students can access a wider variety of resources in order to live a healthier lifestyle.
Those who are interested in becoming an official Stevenson group fitness instructor are encouraged to contact Campus Recreation's assistant director, Laura Waginger, for more information.