Incorporating mindfulness into daily life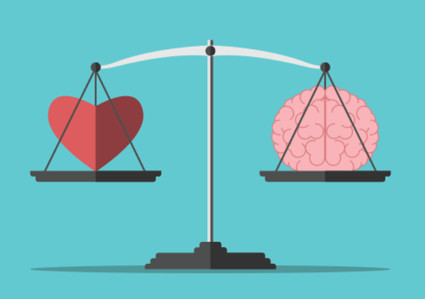 It's Friday night, and you are getting ready to go out with a group of your closest friends. Everyone is having a great time, but you feel removed from the group because the 1,000-word analysis on consumer behavior trends that is due on Monday is lingering in the back of your mind. Some tips on incorporating mindfulness into your day could be just what you need!
Stress is a common enemy that college students are constantly battling. According to the National College Health Assessment (NCHA), only 1.6 percent of undergraduate students reported that they felt no stress in a survey given during the 2018 school year. Stress is a normal and necessary part of life; however, it is crucial to channel it in healthy ways. Incorporating mindfulness into your day can bring many emotional and physical health benefits. It can also help improve the relationships in your life.
What is Mindfulness?
According to an article by verywellmind.com, mindfulness is a practice that directs all of your attention and awareness to the present. In this article, Elizabeth Scott, a wellness coach and author of "8 Keys to Stress Management," says, "Mindfulness has been proven to help people with a variety of emotional issues, is a powerful tool for positive change and can be used to significantly reduce your level of stress."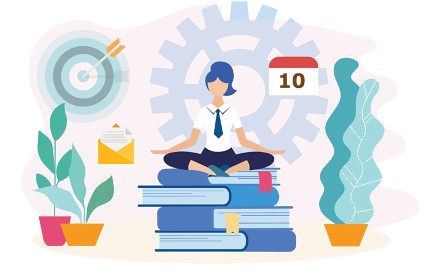 Who knows? This simple practice could be just what you need to start relieving your stress. Although it can be tough to find time to incorporate yet another trendy habit into your already cluttered life, if you intentionally remain more mindful throughout the day, all of your stress will begin to melt away.
Benefits of Mindfulness
According to the American Psychological Association (APA), research has identified that mindfulness reduces rumination (repetitive thoughts), stress and emotional reactivity and boosts working memory, focus and cognitive flexibility. In addition, it has been shown to enhance functions associated with the brain's prefrontal lobe area, such as self-insight, morality, intuition and fear regulation. The practice also has numerous health benefits, including increased immune functioning, improvement to well-being and reduction in psychological distress.
How can Mindfulness Relieve Stress?
As stated earlier, mindfulness has been proven to stop ruminations, or repetitive and typically negative thoughts.
It's no secret that alcohol and drug use is an unhealthy habit many college students rely on to relieve stress. According to a study done in 2016 at the University of Louisville by Stephanie Winkeljohn Black, there is a distinct connection between ruminations and alcohol abuse in college students. Her study proves that certain mindful practices, such as meditation, can decrease patterns of alcohol and drug abuse within college students.
In addition, mindfulness can be used to decrease anxiety over the future. It allows for an opportunity to take a mental break or gain perspective and places focus on the here and now. But how exactly can we achieve this mindful state?
Meditation
Meditation is a great way to achieve mindfulness. It has become one of the most popular ways to relieve stress among people of all genders and ages. Meditation takes many forms, and it is also used along with many spiritual practices. It can be incorporated into your daily routine, builds resilience to stress and has even proved to aid in weight loss and healthier eating.
While meditation has been on the recent rise, many people struggle or are unaware of how to meditate. All the practice involves is sitting in a comfortable, relaxed position and clearing your mind. It sometimes helps to focus on a certain sound or your own breathing. There are even apps you can download on your phone that lead users in guided meditation sessions. It is suggested to designate five to 20 distraction-free minutes to achieve effective meditation. While it is suggested for beginners to start with shorter sessions, more time devoted to meditation tends to bring greater benefits.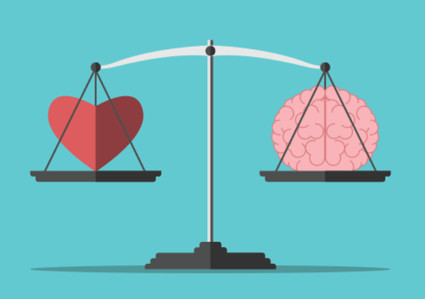 According to an article written by Scott, some benefits of meditation include slowed heart rate, breathing and mental age, normalized blood pressure, improved immune function, decreased cortisol production and increased creativity. In addition, those who meditate regularly reported an easier time giving up life-damaging habits, such as smoking, drinking and drugs.
Other Methods to Achieve Mindfulness
Meditation is not for everyone. Some people find it difficult to sit in silence for an extended period of time, but don't worry. There are plenty of other ways to incorporate mindfulness into your day. Listening to music has proven extremely therapeutic among college students. Music doesn't just boost your mood; it has actually turned into a growing healthcare field known as music therapy. The practice uses music within a therapeutic relationship to address physical, emotional, cognitive and social needs of individuals.
According to musictherapy.org, research supports music therapy's effectiveness in many areas, such as overall physical rehabilitation, increasing people's motivation to become engaged in treatment, providing emotional support for clients and their families and providing an outlet for expression of feelings.
A clean and organized room has also proven to be an effective stress management tool. Clutter can induce stress. It is too much for the human eye to process and sends the brain into shock. Instead, arrange your space into an organized manifestation of your tastes and interests to soothe your mind.
The Bottom Line
It is no secret that a cluttered life causes major stress. As soon as you take on one task, you find another one, waiting to be tackled. Sometimes these tasks are unavoidable; you have no choice other than completing them, whether it's a school assignment or a work report. When we can't unclutter our lives, what do we do?
Mindfulness could be the key. With practice, you can incorporate mindfulness into several aspects of your life. It is necessary that we take time for ourselves, whether you choose to listen to music, try a guided meditation session, or anything that allows your mind to take a break.
Dwelling on the past or looking too far into the future can be stressful. Mindfulness can help you focus on the here and now. Once you master this, your mental and physical health will thrive, you will feel more organized and life will start to de-clutter itself. You can finally stop stressing over the homework and start enjoying Friday nights with your friends!
Donate to Stevenson Villager
Your donation will support the student journalists of Stevenson University. Your contribution will allow us to purchase equipment and cover our annual website hosting costs.