RUNWAY VS. READY-TO-WEAR
Looking at fashion through the lenses of artful expression versus everyday function in observance of New York Fashion Week 2023  
New York Fashion Week (NYFW) semi-annually sends Manhattan into a high-fashion frenzy as a plethora of fresh fashion collections from around the globe is presented on the New York runways. This year's NYFWs is taking place from Feb. 10-15, and the world of couture is buzzing with anticipation of the many events to take place in the fashion capital of the United States.  
The excitement of NYFW is just another reminder of how versatile fashion is. There is no question that the culture of high fashion and couture is one that floats just above "everyday fashion" (ready-to-wear). The average person is not putting on runway Moschino to make their daily Starbucks run; however, the streets of New York are considered a runway unto themselves; every passing outfit is a personal display of individuality.  
Fashion itself has always combined function and expression. Some of the most revolutionary movements in history have involved fashion in some form (think feminist movements, the Black Panther Party, the Hippie Movement, etc.).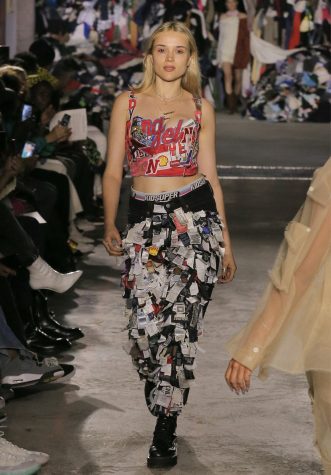 Clothing is a necessity to protect and cover, but style is a choice.  
In essence, the beauty of ready-to-wear fashion is that choice. How a person decides to pull together textures and colors, how they layer, how they accessorize – all the choices that go into dressing bring a sense of "self" to fashion. Not to mention that clothing trends are rapidly moving, meshing, and being innovated as time moves.  
Oh but of course, an H&M knit cardigan is a long way from a pair of Vetements high-waisted satin boots.  
Runway fashion nine times out of 10, "wows" the public with garments that maybe lack functionality (a trip to the restroom in high-waisted boots sounds like a special ops mission) but show off something larger – art.  
The Schiaparelli fashion house stunned the public just last month in January with its Spring 2023 couture show.  Models were draped in costume lion heads, garments with largely dramatic shoulders, among other eye-catching looks.  
One of the most head-turning looks did not come from the models, but from Doja Cat, a popular singer/songwriter. She arrived at the show decorated head to toe with red Swarovski crystals draped with a fiery red dress and high-heel boots to match her crystalized make-up look.  
Lion heads and four-hour body crystal applications do not scream "functionality," but they do bring us closer inside the artful minds at Schiaparelli. Clothing's general purpose in society is protection and function, so impractical runway looks can come off as outlandish.  
What can be taken from runway fashion is the same as what can be taken from any painting or sculpture in a museum – looking at the world through the eyes of its creator. Just like any other art form, runway fashion pushes the boundaries of innovation and creativity.  
Most importantly, fashion, whether it be on the streets of the city or the floor of the runway, stands as a beacon of expression.  
For updates on NYFW events and runway shows visit https://nyfw.com/home/.  
Donate to Stevenson Villager
Your donation will support the student journalists of Stevenson University. Your contribution will allow us to purchase equipment and cover our annual website hosting costs.
About the Contributor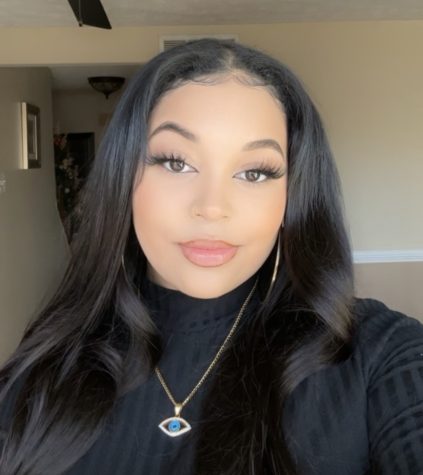 Leah Bayley-Hay, Editor-in-Chief
Leah has served as the Villager Editor-in-Chief for two full academic years. Leah is an English major from Howard County, Maryland, where she also was...